Lori Failla, member of Our Father, Greensboro, knew she wanted to find an outreach where she shared food and fellowship with people. Failla retired to NC from Columbus, OH with her husband in 2016 and the congregation's feeding ministries called to both of them. The couple shares their time weekly at Our Father's Thursday Morning Breakfast program at Greensboro Urban Ministry (GUM).
She says, "I feel joy to meet and serve many of the same people each week. I try to remember first names so I can greet them when I see them. I like them to know they are important to me and they appreciate it."
A generous grant from the NC Synod's Peeler-Casey Fund enabled Failla, and other Our Father volunteers, to show Christ's love to our brothers and sisters in the midst of homelessness. The funding provided sustaining energy for volunteers to continue to gather every Thursday at 6 a.m. to prepare, serve, and greet diners with a smile. Depending on the season, weather, economy, and other factors, the group feeds approximately 100 people weekly. "When we feed our homeless neighbors, we empower them to live their day without worrying about their next meal," shares Jennie Taylor, another Our Father volunteer.
Jennie continues, "We prepare a hot breakfast of scrambled eggs, grits, sausage, toast, oranges, coffee, juice, and milk. And, while our Thursday Morning Breakfast ministry addresses the nutritional, social, and spiritual needs of GUM clients, it also energizes our volunteers to live out the commandment to love our neighbors as ourselves." During the period of grant funding, volunteers shared more than 1,200 hours and approximately 5,000 people enjoyed a hot breakfast.
Weekly, the group sees their successes: there are many pans and utensils to clean, they recount a resident's smile from the simple gesture of serving him or her a meal, and most importantly folks leave GUM and embark on their day with a full belly and the knowledge that their community cares about them.
According to a client, GUM and their volunteers "give you food and a place to go. But it's also a lot of pride. They gave me my dignity back." Susan Wilson-Clark, Our Father member and charter volunteer, says, "Volunteering at Thursday Morning breakfast has given me an ongoing opportunity to serve my community. It has opened my eyes to the needs of my neighbors. It has given me a voice to educate my community and its leaders on the plight of the hungry and homeless."
The team's commitment to volunteering and funding the breakfast allows GUM staff to focus on providing long-term, sustainable solutions for the folks who use their services. Thursday Morning Breakfast shows all who participate—givers and receivers—the love of Christ.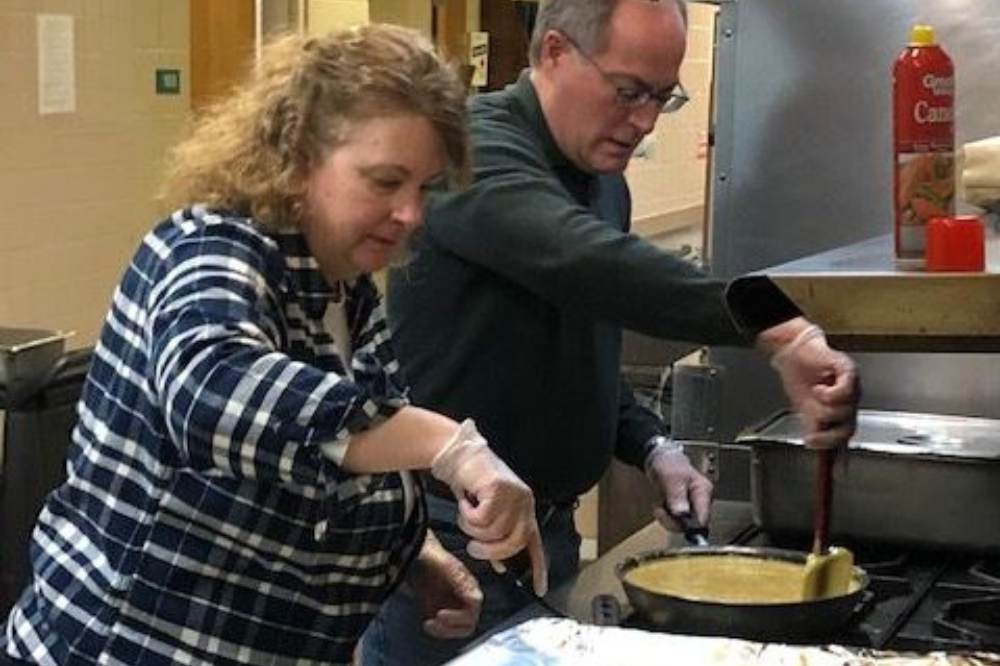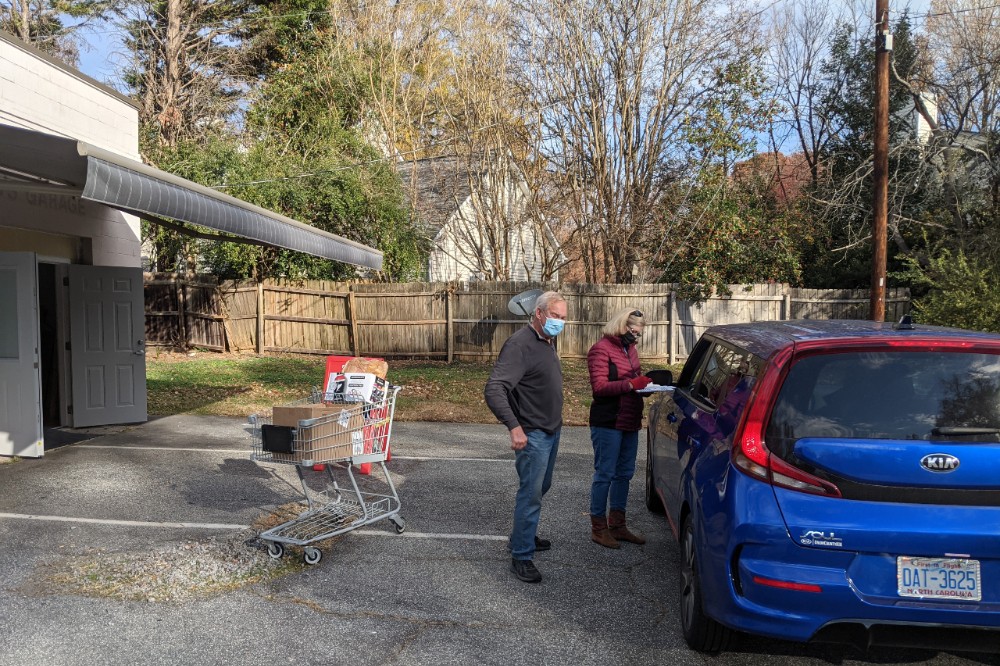 February 16, 2022 | Peeler-Casey Fund Stories
Michael Peeler/Virginia Casey Fund applications for 2022 are due April 30!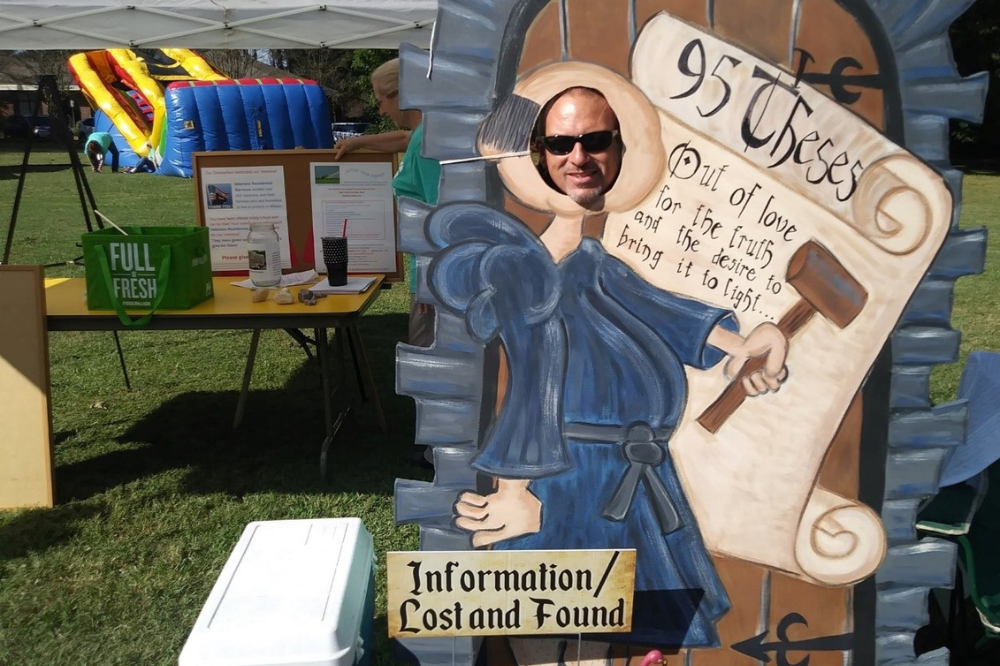 June 15, 2020 | Congregation Stories, Peeler-Casey Fund Stories