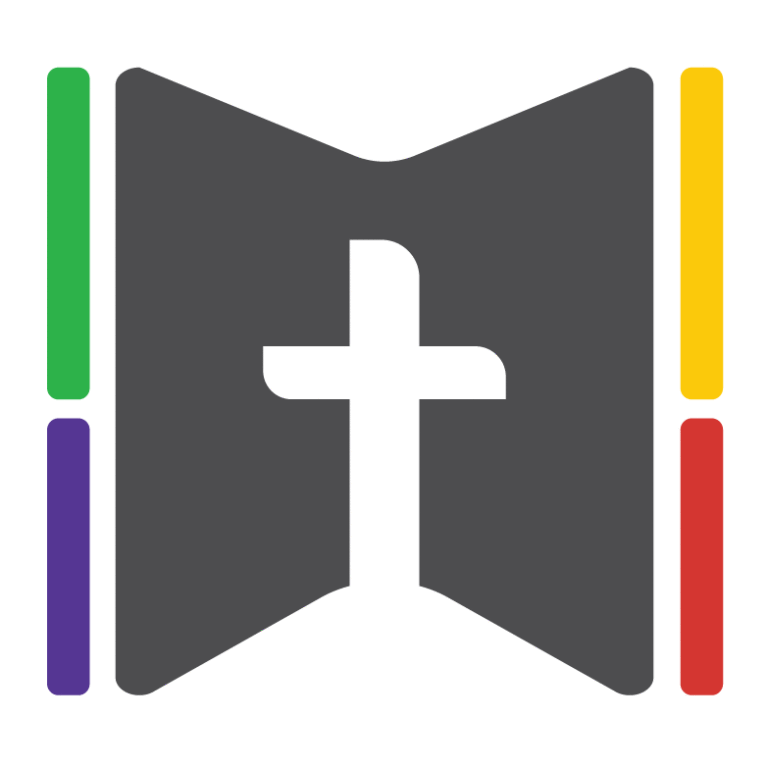 The church should be a safe place where people can worship, learn, work, love, and receive care. For the sake of God's mission and ministry in and through the North Carolina Synod, we are committed to the formation of whole and healthy leaders and to the nurturing of vital congregations. This commitment includes the expectation that all active rostered ministers regularly receive Boundary Training. Of particular importance are boundaries related to professional ethics, finances, use of social media, the prevention of sexual misconduct, boundaries concerning gender and harassment, and boundaries concerning racial justice.
Regional Boundaries Education 2023
The Region 9 Agreement states that together the region will: "...work to create a culture change in our region through deepening trust and relationship—creating authentic avenues for reporting, responding, education, advocacy, and care." Stay tuned for 2023 information.
All active rostered ministers are required to attend one of these education opportunities.
Thursday, October 5, 9 a.m. to 4 p.m.
Tuesday, October 24, 9 a.m. to 4 p.m.
Saturday, November 11, 9 a.m. to 4 p.m.
NC Synod Basic Boundaries Education: 2023
Basic Boundary Training is a comprehensive, initial session designed for Advanced Lay Ministers, Lay Preachers and rostered ministers in their First Call or who have newly transferred to the NC Synod.
Stay tuned for 2023 dates.
NC Synod Staff Contacts for Boundaries Training
Pastor Cassie Overcash
Assistant to the Bishop; contact for sexual misconduct and professional ethics
Michael DeNise
Director of Finance and Administration; contact for financial issues
Sarah Greene Burleson
Assistant for Boundaries; contact with questions about registering for boundary training
Boundary Violations
Boundary violations are considered misconduct. Misconduct occurs in a variety of categories. Three with which the church regularly deals are: Financial Misconduct, Sexual Misconduct, and Social Misconduct.
Explore each of these areas more in the following tabs.
Financial misconduct involves embezzlement, fraud, misuse of funds, lack of internal controls, and conflicts of interest.
All forms of sexual misbehavior (Affairs, harassment, solicitation, sexual abuse) by clergy and lay leaders with church members are unacceptable within the life of the church. The church should be a safe place where people can worship, learn, work, love and receive care in a manner that is free from sexual misconduct.
Because the church is called to be a safe place, this synod intends to take whatever measures it can to help prevent sexual abuse and misconduct within the synod.
Harassment & Social Misconduct includes things such as racism, gender-based discrimination, physical and/or verbal abuse, derogatory language, macro- and micro-aggressions. The NC Synod takes this misconduct seriously and requires that all rostered ministers of this synod participate regularly in training which addresses not only sexual and financial misconduct, but also Racial Sensitivity and Gender-Based Sensitivity.
Healthy Boundaries Policies & Resources
View All
Healthy Boundaries
Policies
Reporting Misconduct
A resource to assist synodical leaders and local congregations. This resource is offered to synodical bishops and their staffs, to other clergy and lay leaders, interims and "after pastors," including those who will provide on-site leadership for a period of time in congregations after the incidence of clergy sexual abuse.
Visit Link
NC Synod Staff Contacts for Reporting Misconduct
The following synod staff are available to receive reports.
Main Telephone
Dial for extensions
Bishop Tim Smith
Extension 9555
The Rev. Sara Ilderton
Extension 9556
The Rev. CeCee Mills
Extension 9563
The Rev. Alfredo Oviedo
Extension 9553
The Rev. Phil Tonnesen
Extension 9558
Michael DeNise
Extension 9562 — For financial misconduct
Healthy Boundaries for Congregations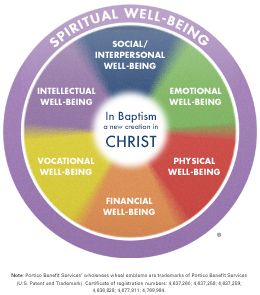 Wholeness Wheel
Living well is a personal journey that presents each of us with unique opportunities to steward our gifts in all dimensions of our lives. It is up to us to tend these dimensions of our well-being so we may live as resilient people for the sake of the world.
The Wholeness Wheel is increasingly used by ELCA individuals and organizations as an important learning and discernment tool. It illustrates that wellness is multi-dimensional — made up of spiritual, vocational, intellectual, emotional, physical, social, and financial dimensions of well-being. Spiritual well-being is intertwined with and influences our well-being in all other dimensions.
Creating Resilient Leaders: From Portico Benefits
Because Resilient Leaders Shape Healthy Faith Communities
When our leaders are healthy, our churches are stronger. As congregations and as professionals in ministry, we work together to support well-being.
We Each Play a Role
Healthy, resilient leaders shape healthy, resilient faith communities. This ELCA core belief explains the enduring partnership between ELCA organizations, their leaders, and Portico Benefit Services. As one community, we're called to strengthen ministry. Guiding church documents point to the critical role we each play:
Congregation members and organizations are called upon to provide their leaders with sustainable livelihoods as well as time to tend their well-being.
Leaders are expected to tend their well-being in all dimensions of the Wholeness Wheel, the ELCA's wellness symbol and discernment tool.
Portico is responsible for providing cost-effective benefits, resources, and inspiration to help leaders strengthen their financial, emotional, and physical well-being.
Signs of a Healthy Leader
Our churches are stronger when God's people are good stewards of the lives God has given them. When our leaders tend their well-being, they model strength, courage, vulnerability, compassion, and grace.
A healthy leader is comfortable talking about money.
A healthy leader cares for themselves emotionally and physically.
A healthy leader knows there is strength in vulnerability.
A healthy leader speaks openly about their life.
Do Some Personal Reflection
Abundant life means striving for health of body, mind, money, and spirit. Can you name something you're doing to show up as an example of wellness for your congregation?
Take a look at the Signs of A Healthy Leader PDF. Review the concrete ways leaders who tend their physical, emotional, and financial well-being might find strength for ministry. Then spend a few minutes reflection on the questions found on the second page.
Best Practices for Congregation Councils and Officers