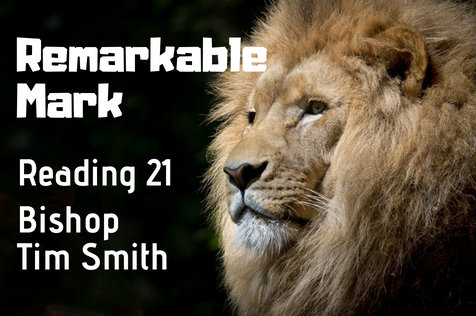 Reading 21: Wrap-up for Remarkable Mark
You may know that many scholars contend that Mark's Gospel originally ended quite strangely with 16:8, "and they said nothing to anyone, because they were afraid." The rest, they say, were later additions to make sure Mark's narrative included the resurrection narrative, so central to the Christian faith. Indeed, the most ancient manuscripts of Mark do not contain verses 9-20. Well, shoot,
some
body said something to
some
body, because we have the whole Gospel of Mark before us today! I hope you've enjoyed re-reading it as I have, or perhaps you're just now reading it through for the first time.
(more…)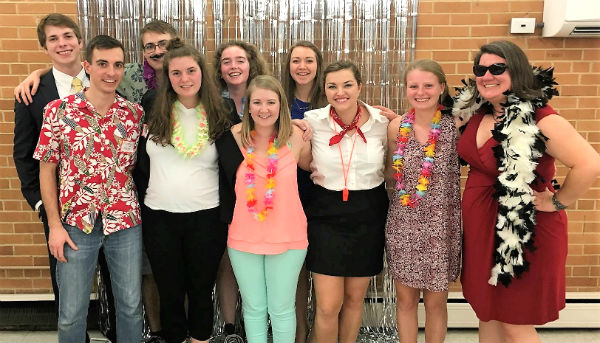 Manis (r.) with students.
Manis wins campus ministry award
Lutheran Campus Ministry staff recently gathered for our National Staff Conference in Portland, Oregon.  It was a wonderful event to celebrate our ministry among students, faculty and staff at college and university campuses across the country on behalf of the ELCA. (more…)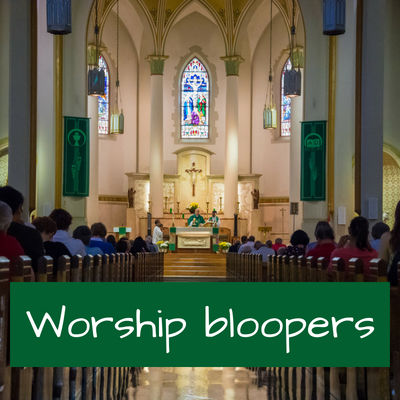 Worship bloopers
"This is not a performance," I always tell the nervous 3rd-grader in the parish the first time they go to light the candles on a Sunday morning right there in front of Momma and Aunt Maggie and the grouchy altar guild lady and God and everybody. "It's worship, and we aren't perfect, nor are we supposed to be. We give God and God's people our best, but when we fall short, God does the rest." Luther's Sacristy Prayer essentially says the same thing. "Were it all up to me, I would bring it all to destruction." Yep. We have this treasure in earthen vessels. (more…)