The office is closed to the public due to COVID-19. Our staff is continuing to work, mostly from home. We are available by phone and email.
Moments with Matthew revisited
The synod's Engage the Bible Task Group is grateful that so many of you joined this summer's Bible reading plan, Moments with Matthew. We hope you were challenged and inspired! To see any of the readings you missed or to read them again, they are gathered on our website. Also, if you'd like it printed, all of the readings have been gathered into a PDF.
Thanks be to God for all of the women who wrote this year in celebration of the 50th anniversary of the ordination of women.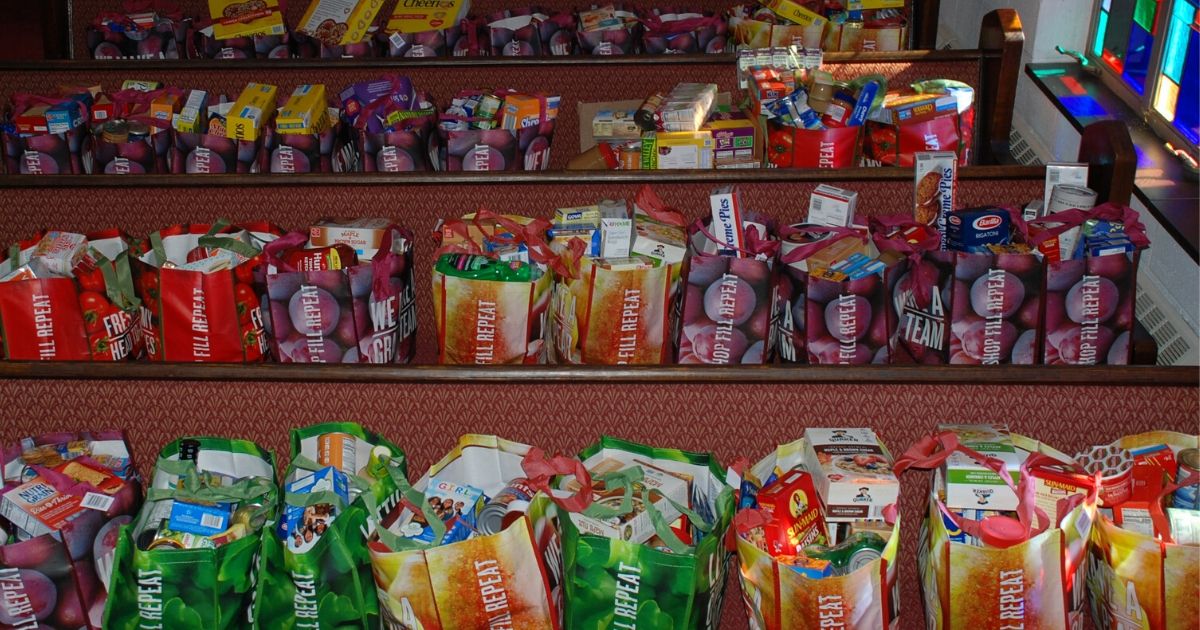 From daily bread to abundant thanks
"People are often overwhelmed with thanks, tears in their eyes, and joy in their hearts as we bring an abundance of food to them."
The Rev. Chantal McKinney, pastor of Christ's Beloved Community (CBC), Winston-Salem, shares reactions from neighborhood folks who received food from the CBC food pantry. Amid the difficult news and hardships all around us, there is good news to share in the NC Synod this Easter season! We have eight congregations throughout the synod who received $500 ELCA World Hunger Daily Bread Grants. (more…)
Operation Mask Mission
How do 100,000 masks get into the hands of NC Synod congregations? "Ask and you shall receive!" says Deacon GeoRene ("Jo") Jones, NC Synod Liaison for Lutheran Disaster Response (LDR).
Over the last 25 days, 152 cases of cloth face coverings were distributed to congregations and affiliated agencies. Early this year, the Federal Emergency Management Agency (FEMA) made a one-time offer to donate masks to non-profit agencies in response to the COVID-19 crisis. (more…)

Ministry in a Time of COVID-19
Visit this new page to find information you need to figure out ministry in a time of COVID-19 including guidance for re-gathering. Summer worship information is detailed along with links and call-in information. Links to online worship from many of the synod's congregations are listed as well as links to NC Department of Health COVID-19 Resources and much more. Additionally, curated lists of resources are noted in the categories of: Online Worship, Online Meetings, Online Giving, Pastoral Care, Faith Formation, and more.
Go to the Ministry in a Time of COVID-19 page.
Collage images include (clockwise from top): Holy Trinity, Hickory, holds drive-in worship; Prince of Peace, Greensboro, Justin Willoughby leads during parking lot worship; Deacon Wendy Roberts and her daughter, Lauren, offer video devotions for Morning Star, Matthews; Two women of Good Shepherd, Goldsboro, serve at local nonprofit, Laundry Love; Members of Epiphany, Winston-Salem, gather for coffee hour fellowship; title image by Vektor Kunst from Pixabay

Faithful Adaptation
In 586-87 BCE King Nebuchadnezzar II of Babylon, after a long siege, laid waste the holy city of Jerusalem, destroyed the supposed indestructible temple home of Yahweh and the ark of the covenant, deposed the Davidic dynasty, and took away all of the Jewish leaders to exile in Babylon. "Devastated" would be an understatement for ancient Israel, as their foundational and presumed eternal covenantal identities were ripped away: land, descendants, perpetual Davidic rule, and blessings evaporated. (more…)

Sabbatical and why we are so confused
And just like that, it's August, and my July sabbatical is a memory. While sabbatical is in the NC Synod Compensation Guidelines and I missed my scheduled fall of 2015 sabbatical in Atlanta because of a Holy Spirit glitch, I'm keenly aware that sabbatical isn't something most of our rostered ministers ever get. For that matter, few outside of academic settings ever do. I'm grateful. If not sabbatical, I hope you have had or will soon have some time away this summer to rejuvenate. (more…)