The office is closed to the public due to COVID-19. Our staff is continuing to work, mostly from home. We are available by phone and email.

Reading 30
The Light of Faithfulness—Conclusion
I am a lover of Scripture. I find great comfort in knowing that the hope and guidance found in Scripture will never expire or be exhausted. The entrance of the word of God brings light and that light will never be extinguished. No expiration, no exhausting, no extinguishing. (more…)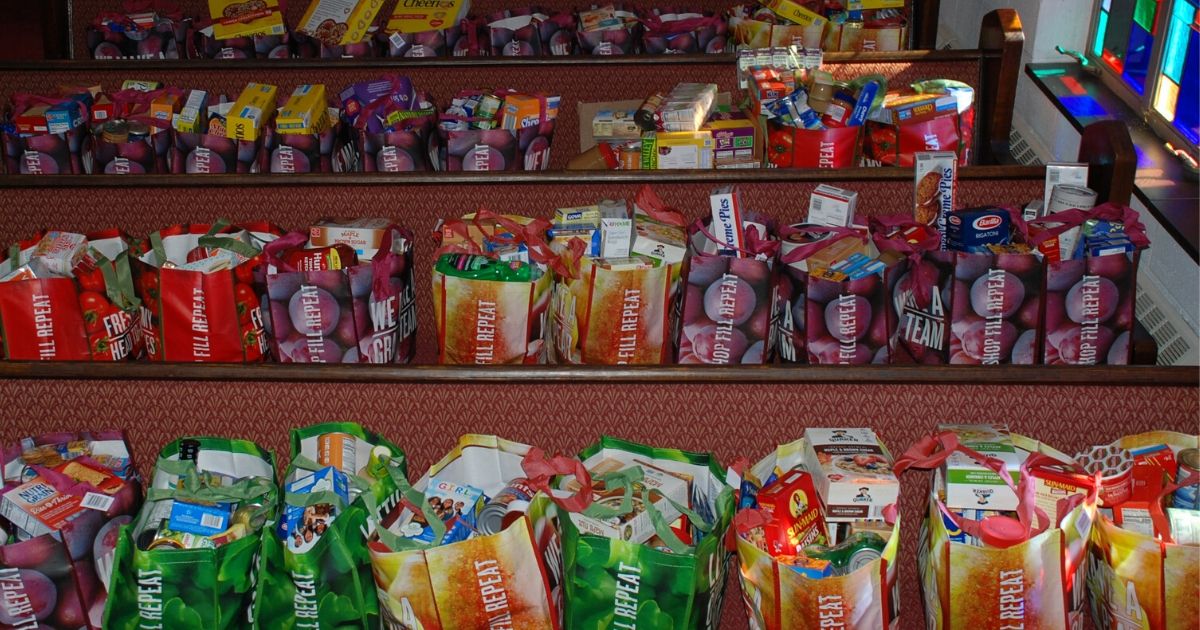 From daily bread to abundant thanks
"People are often overwhelmed with thanks, tears in their eyes, and joy in their hearts as we bring an abundance of food to them."
The Rev. Chantal McKinney, pastor of Christ's Beloved Community (CBC), Winston-Salem, shares reactions from neighborhood folks who received food from the CBC food pantry. Amid the difficult news and hardships all around us, there is good news to share in the NC Synod this Easter season! We have eight congregations throughout the synod who received $500 ELCA World Hunger Daily Bread Grants. (more…)
Born from the pandemic—something new!
"When I was a child, I had the cutest yellow dress made out of a flour sack," Barbara Smith shared with her pastor, Vern Kinard, "and although we had many sack clothes growing up…we never had to worry about food because we lived in this community. That's how it should be and that's how we hope it stays." Pastor Vern Kinard serves as the pastor at St. Luke's in the rural community of Tyro, in Davidson County. He shared, "St. Luke's has a passion for feeding people. We gather every Wednesday, year-round, for a potluck dinner that's open to all. At least we did until earlier this year when the realities of COVID-19 forced us to no longer gather in our building."
Re-Gathering Information
Worship links for congregations across the synod
AND
curated resources in these categories:
Online Worship/Meetings
Online Giving/Finances
Relationships, Pastoral Care & Self Care
Faith Formation for All/Children, Youth, & Families
Care for Our Rostered Ministers
Care for Community & Neighbors

Sabbatical and why we are so confused
And just like that, it's August, and my July sabbatical is a memory. While sabbatical is in the NC Synod Compensation Guidelines and I missed my scheduled fall of 2015 sabbatical in Atlanta because of a Holy Spirit glitch, I'm keenly aware that sabbatical isn't something most of our rostered ministers ever get. For that matter, few outside of academic settings ever do. I'm grateful. If not sabbatical, I hope you have had or will soon have some time away this summer to rejuvenate. (more…)

Three notes from the bishop
I want to share three things with you this month:
Just a reminder that our NC Synod Re-gathering in-person recommendations are Phase-specific and not date-specific. So, the recommendation is still in effect since the governor extended Phase 2 through at least July 17. The only addition from the governor's office is that masks are now required in public. Until we get to Phase 3 (which we don't know when or what that will look like yet), we still recommend no gatherings of more than 10 indoors and no more than 25 outdoors for our congregations. Whenever congregations do gather, we have guidelines for doing that as safely as possible. Those recommendations can be found on our re-gathering page.

(more…)