Early Bird Registration Is Open!
Every three years, 20,000 high school youth and their adult leaders from across the Evangelical Lutheran Church in America gather for a week of faith formation known as the ELCA Youth Gathering. Through days spent in interactive learning, worship, Bible study, service, and fellowship, young people grow in faith and are challenged and inspired to live their faith in their daily lives.
---
Thanks to generous gifts from folks in this synod and beyond, the North Carolina Synod is thrilled to be able to support youth going to the 2024 ELCA Youth Gathering by covering their registration fees. The starred Google form below allows you to indicate that you are bringing a group of youth from your congregation. Also, the form includes t-shirt voting and ordering, group size info, and transportation information. Once the Google form has been submitted, the coupon code will be on the confirmation page. If you are planning on taking a group to the Gathering, you will need to fill out this form. After submitting this form, you will receive the code to enter in your registration portal. Follow these steps to apply the discount code.
We are so excited. If you have any questions, NC Synod Gathering Champion, Deacon Beka Forst would love to answer them for you! Contact Deacon Beka.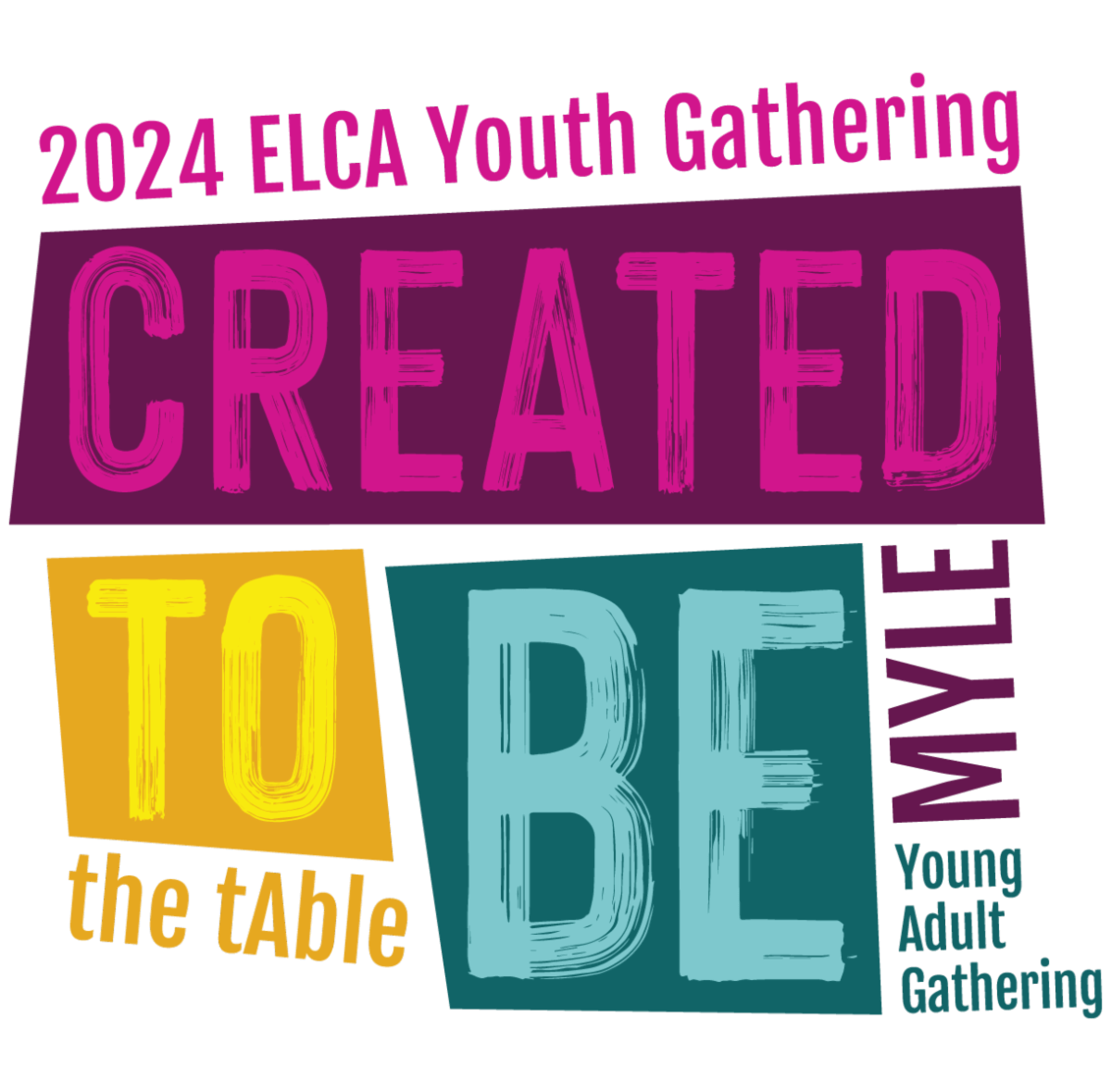 Created to Be Brave. Authentic. Free. Disruptive. Disciples
The 2024 ELCA Youth Gathering will be held July 16-20, 2024, in New Orleans, with the theme, Created to Be. We have been created to be ourselves. Created by the Holy One. Since the last time the ELCA came together for an ELCA Youth Gathering, our young people have experienced several major life events. Still today, we are experiencing an ongoing public health crisis mixed with an economic and political crisis. However, we can rest assured that we are created to be in relationship with one another.
The two pre-events, the Multicultural Youth Leadership Event (MYLE) and the tAble, are scheduled to take place immediately beforehand, July 13-16. 
Subscribe to gNews and follow @youthgathering on Facebook to stay connected and receive the latest updates.
The ELCA Youth Gathering Getting Ready Materials are ready to be downloaded! This curriculum was created for you to use with your group as you prepare for the 2024 Gathering. Filled with Scripture, activities, and New Orleans connections, you'll be able to start bonding together and tackling hard conversations. Please adapt this resource to your setting.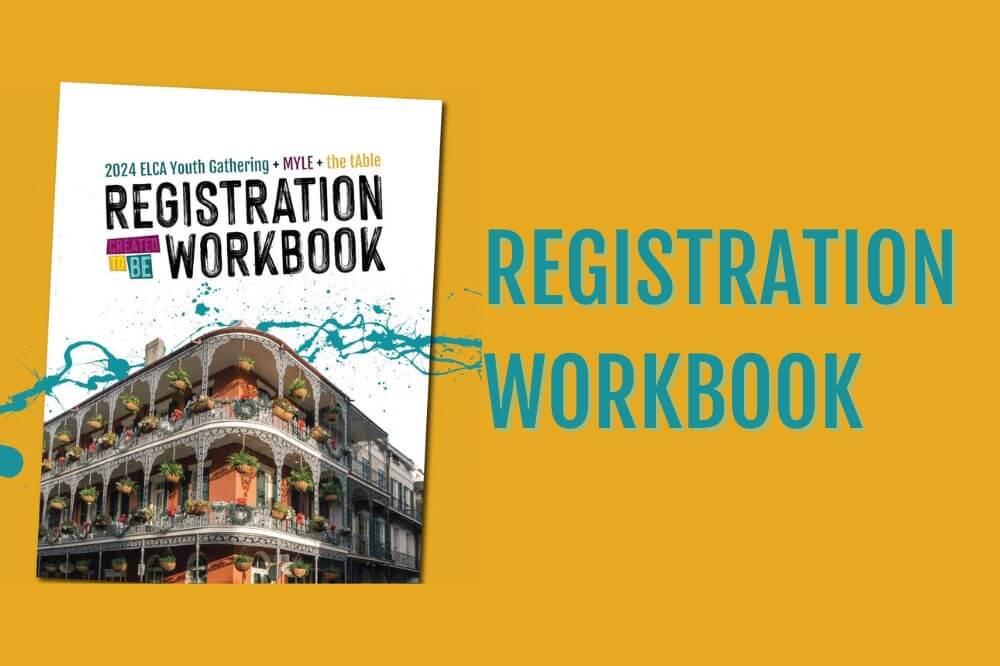 The ELCA Youth Gathering Registration Workbook is now live! This resource has tips and tricks about registering for the Gathering, MYLE and the tAble. Additionally, it has all the forms you'll need to collect from participants to register online.
Join congregations from across the synod to travel together to New Orleans for the ELCA Youth Gathering! If you think you might want to participate fill out the form below. For more information contact Pastor Melody Simpkins.
ELCA Youth Gathering Volunteers—Applications Open!
The Gathering could not happen without the love and support of our volunteers. Volunteer applications are now open! This cycle, there are five different opportunities for which you can apply. For a detailed list of responsibilities and deadlines, or to apply, visit the ELCA Youth Gathering Volunteers website.