NC Synod Recorded Worship Options:
The NC Synod staff are offering a few options for recorded worship which can be used by congregations as rostered ministers and/or musicians take time off for the summer.
Use either the Opening Worship or Closing Worship from the 2022 Synod Gathering—available from the NC Synod YouTube channel.
Use a recorded worship—Thanksgiving for Baptism, Forgiveness, or Confession—from Anam Cara Community a digital ministry Mission Start of the NC Synod.
Use Pastor CeCee Mills' sermon from the 2022 Synod Gathering's Friday worship, available from St. Andrew's, Hickory, YouTube channel. (Technical difficulties prevented the recording of the full worship.)
An option for sermon video clips is A Sermon For Every Sunday which features different mainline Protestant pastors preaching lectionary-based sermons for upcoming Sundays. A sermon archive is also available.
Re-Gathering Considerations
The synod's Re-Gathering Task Force under the direction of the NC Synod Council has been faithfully using the CDC guidelines and Governor Cooper's Executive Orders as the basis of their deliberations in the midst of the COVID-19 pandemic.
We are indeed in a cautiously-hopeful place with this pandemic. The Task Force offers a revised set of Considerations, affirmed by Synod Council at their March 12 meeting.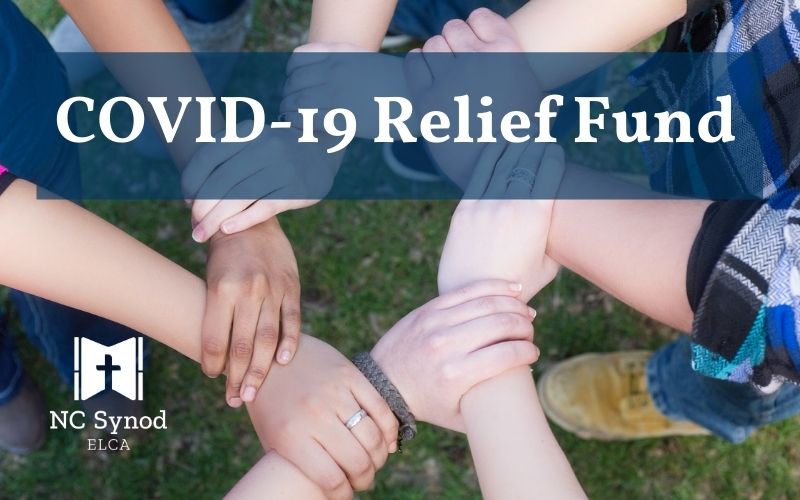 NC Synod congregations and pastors may use these forms to apply for grants from the COVID-19 Relief Fund.
Gathered Resources for Congregational Life during a Pandemic