The work of our mission developers is supported by the Mission Fund of the NC Synod.
Check out more about this work at missionfundnc.org.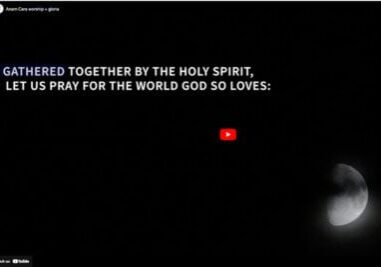 Anam Cara Community, Digital First
Anam Cara, "soul friend in Gaelic," is a digital-first community with monthly worship services, a monthly Thoughtcast podcast, and a bi-weekly newsletter. The community will continue to build through small groups. Anam Cara is led by Pastors Tuhina Rasche, Tim Brown & Jason Chesnut. You can join the community online at anamcaracommunity.org.
Arbol de Vida, North Durham
Led by Pastor German Santana, this community is a Spanish-speaking gathering of believers anchored in Word & Sacrament that began in early 2017 and is made up of as many children as adults. They currently find energy in their monthly women's brunch and Saturday ESL classes and kids' activities. This community worships together on Sunday mornings at 11 a.m. at 2109 N. Duke St., Durham, 27705.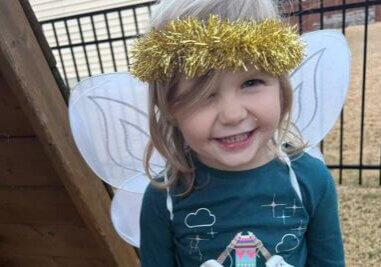 Church of the Wilderness, North Durham
Launched in 2022, this ministry invites people to be part of a network of smaller house churches anchored in conversations around beauty, justice, and God. This ministry is led by Pastor Meghan Richter.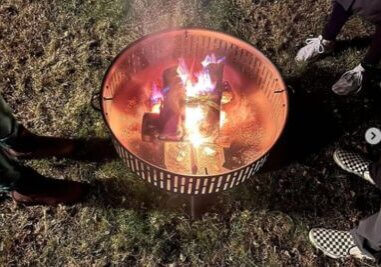 Community of Spiritual Practice, Asheville
This ministry led by Pastor Elizabeth Rawlings began in October 2021 in Asheville. The Community of Spiritual Practice is dedicated to encouraging one another in individual and communal spiritual practices that grow roots for liberation. Small groups are meeting regularly. Check out the up-to-date small group schedule on their website or Instagram.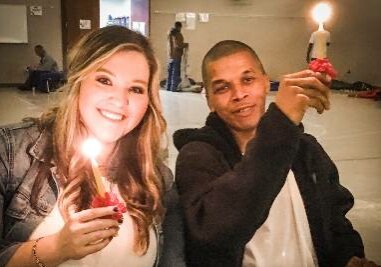 The Dwelling, Winston-Salem
Begun in February 2020, this ministry walks alongside persons experiencing homelessness with two main foci: spiritual care and showers. Since then the ministry has grown to a community of more than 150 beloveds of God on Sunday mornings. This community meets each Sunday at 10 a.m. for coffee, 11 a.m. for worship, and 12 p.m. for lunch. This federated ELCA/Moravian ministry is led by Pastor Emily Norris. The ministry moved to its permanent home at 502 N. Broad St, Winston-Salem. The Dwelling shares a building with City with Dwellings and other partners like Love Out Loud, Positive Wellness Alliance, and SPARK.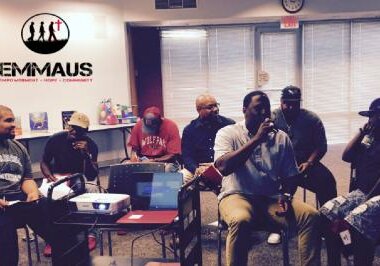 Emmaus, West Charlotte
In May 2017, Emmaus began in West Charlotte led by the Rev. Dr. Shanitria Cuthbertson. This ministry is a Word & Sacrament community that meets at 11 a.m. on Sunday mornings. In 2022, Emmaus moved to its permanent home at 2301 N. Glendale Ave., Kannapolis, NC. Anchored in mentoring African-American students, using arts for expression, and Community Cares events, Emmaus also engages disciples in their faith through Tuesday night Bible study.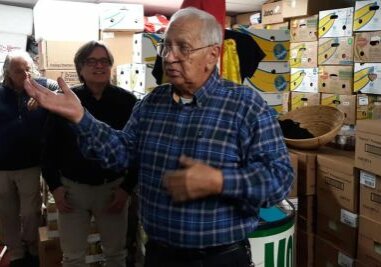 Living Waters, Cherokee
Begun in 1985, this community is on the Qualla Boundary and is an embodiment of the gospel with the people of the Eastern Band of Cherokee tribe. The signature ministry of Living Waters is their food pantry and resource center. Serving nearly 40,000 individuals a year through its feeding ministries, it addresses the immediate need that all might be fed. Additionally, Living Waters serves as a place for job placement, education connection, seniors support, and more. The community worships on Wednesdays and Sundays at 36 Locust Rd. Cherokee, blending Cherokee culture including beginning each Sunday with a morning song to greet the day sung in Cherokee. This ministry is led by Pastor Jack Russell and Lisa Russell.