Sunday Lunch. It's the meal of the week that is a bit special. For some of us, it was the big meal after church; a time to gather without other activities imposing on the time together. However, for hungry folks in Carolina Beach, Sunday means no other area food kitchens/providers are serving.
Sunday Lunch is the ministry of Kure Memorial Lutheran Church in Kure Beach.  The congregation continues to be passionate about serving others in this small coastal town and has faithfully supplied an area food pantry. However, our pastor challenged us to move beyond collecting food to feeding folks. The small church kitchen could not provide hot meals and most folks in need resided about three miles away—too far to expect them to show up at the church. In a flash of inspiration, the idea of brown bag lunches transported to nearby Carolina Beach became the plan. After service, congregational members would prepare and transport the lunches to Carolina Beach for distribution. When administration of the Carolina Community Center immediately approved our request to use the building, we felt God's guiding hand!
The congregation enthusiastically embarked on this mission by funding and fixing the lunches: two sandwiches—meat and cheese and peanut butter and jelly, two pieces of fresh fruit, granola bars, raisins, bag of cookies, chips, and bottled water. Sunday, March 12, 2017 was the first time and what a challenge! Sleet and snow fell at serving time and island residents sheltered in place. We persisted and have served every Sunday since, missing only the Sunday of Hurricane Florence and her mandatory evacuation.
Our guests span a variety of ages, youths, teens, young adults, families with children, and others who appear older than they are. Life has been difficult; some have obvious medical and dental problems, many are working and take the lunches to work, some are homeless or have been homeless, and some take lunches to neighbors in need.  They share snippets of their lives, including the start of a new job or a resolved medical issue. They tell us how grateful they are for our assistance and some say they pray for us.
We were grateful to receive Peeler/Casey Funds for they supported our food funds as well as the provision of extra food items—individual servings of fruits, tuna and oatmeal for our guests to take as needed.  No one abuses the generosity.
We have received community support in various forms: monetary donations from organizations or friends of members, canvas bags from four organizations attempt to curb plastic bags, and some donors just walk up with cash offerings.
Closing in on our third year, we currently prepare 52 lunches/week with a goal of sixty. Sixty is our maximum for our time, space, and funds. Our congregation remains committed to this ministry and, as we say at the end of every service, we "go in peace, serve the Lord, and have fun doing it!"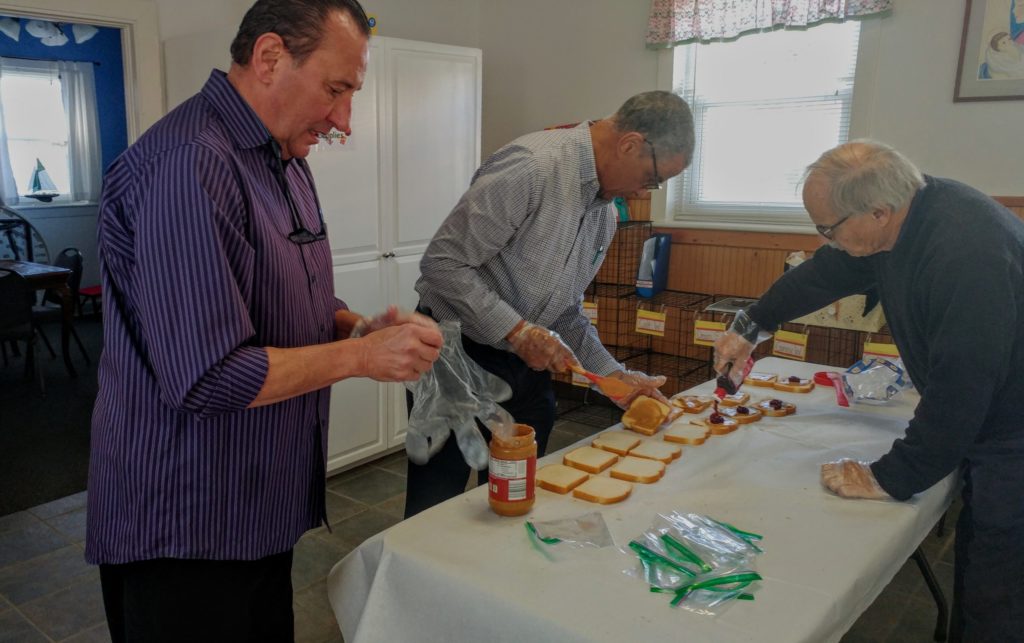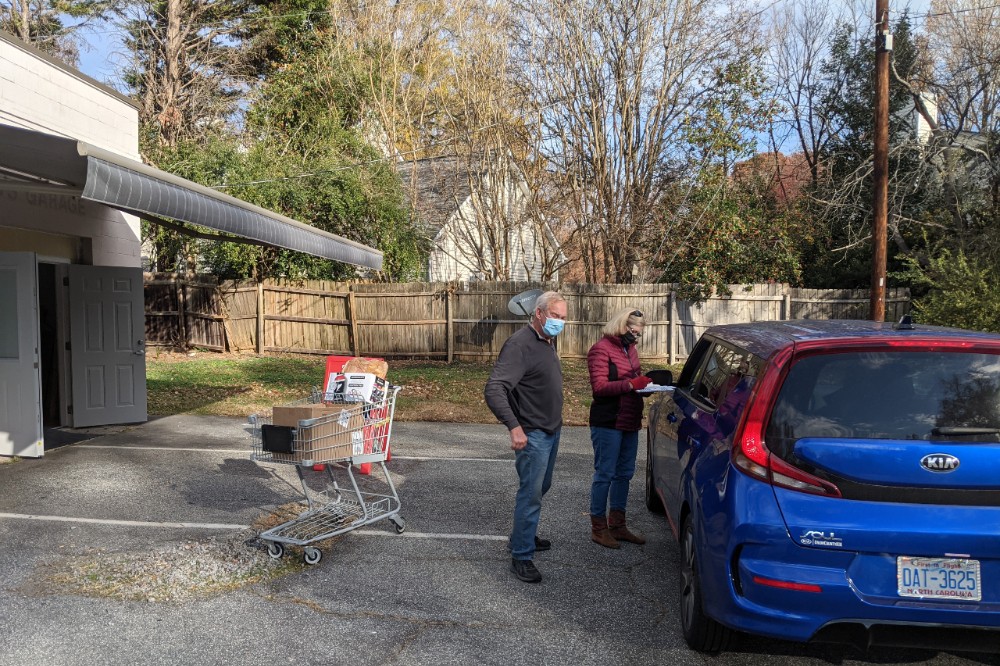 February 16, 2022 | Peeler-Casey Fund Stories
Michael Peeler/Virginia Casey Fund applications for 2022 are due April 30!