Lutheran Congregations of Catawba Valley Unite to Fight Hunger and Remember a Beloved Pastor
More than 80 parishioners from five Lutheran congregations in Catawba Valley joined forces on Sunday, April 7, in the fight against hunger. Through the Outreach Program, volunteers worked tirelessly to pack 15,228 meals for families in need. The meals are being distributed through local charities including Cooperative Christian Ministries of Hickory and Newton, East Burke Christian Ministries, and the Hickory Soup Kitchen.
The service project not only allowed participants to give back to their local communities, but also provided the opportunity to honor one of their own—Pastor Paul Ernest Christ of Messiah Lutheran Church in Hickory. Pastor Christ passed away on April 1 at the age of 77. He served the Lord for nearly 50 years, pastoring congregations in Washington state, Michigan, Florida, and North Carolina. Pastor Christ, whose conviction for serving others remained evident throughout his life, was instrumental in securing a grant through the Thrivent Financial for the meal packing project. He had participated last year and was looking forward to joining his congregation for another event; instead that day would mark his funeral.
"I felt it was very fitting that the event took place on the day Pastor Christ was laid to rest," said Vicar Heather Langan of Mt. Hebron Lutheran Church in Hildebran. "We worked together in memory of him and all he did for our communities." Langan coordinated the Outreach Program project with Van Van Horne, Youth and Family Ministry Coordinator of Holy Trinity Lutheran Church in Hickory which hosted the event. "I have no doubt Pastor Christ was looking down on our efforts," added Van Horne. "It is a privilege for all of us to continue in his commitment to end hunger and poverty."
Congregations participating in the project included Mt. Hebron and Holy Trinity, as well as St. Andrews, Mt. Olive, and Bethany—all located in Hickory. Their efforts were supported by the $250 grant from Thrivent along with financial donations from each congregation. The cost to provide one meal through the Outreach Program is just 25 cents.
Based in Iowa, the Outreach Program is a non-profit that organizes food packaging events around the country. With more than 300 million meals packaged to date, the organization's mission is to provide food, safe water, education, and medical care to those in need at home and abroad. A representative in North Carolina is available to assist organizations who may be interested in hosting an event. For more information, visit https://outreachprogram.org/.
–article by Terri Faherty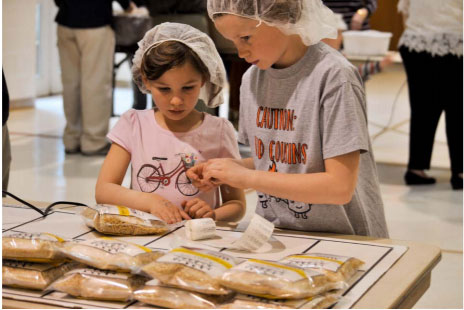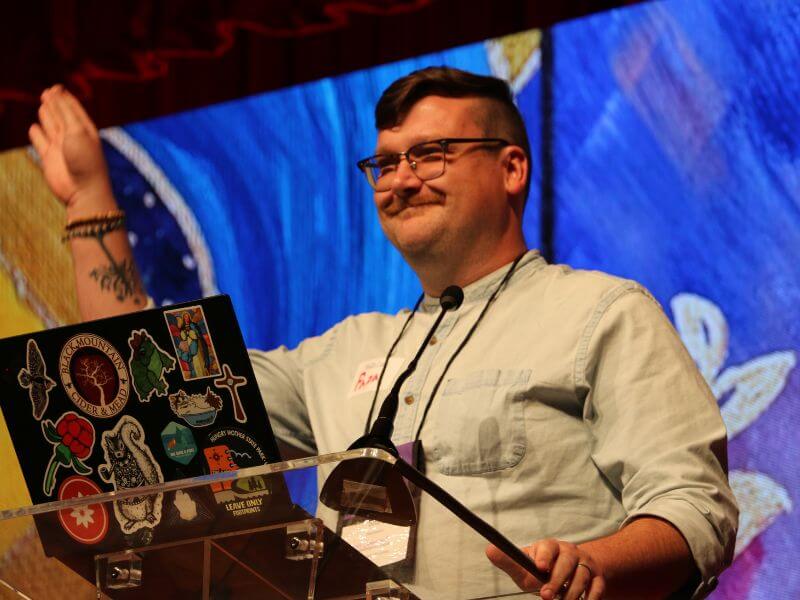 June 5, 2023 | Assembly 2023, Congregation Stories
Christ-Centered and Relationship core values stories featured feeding ministries.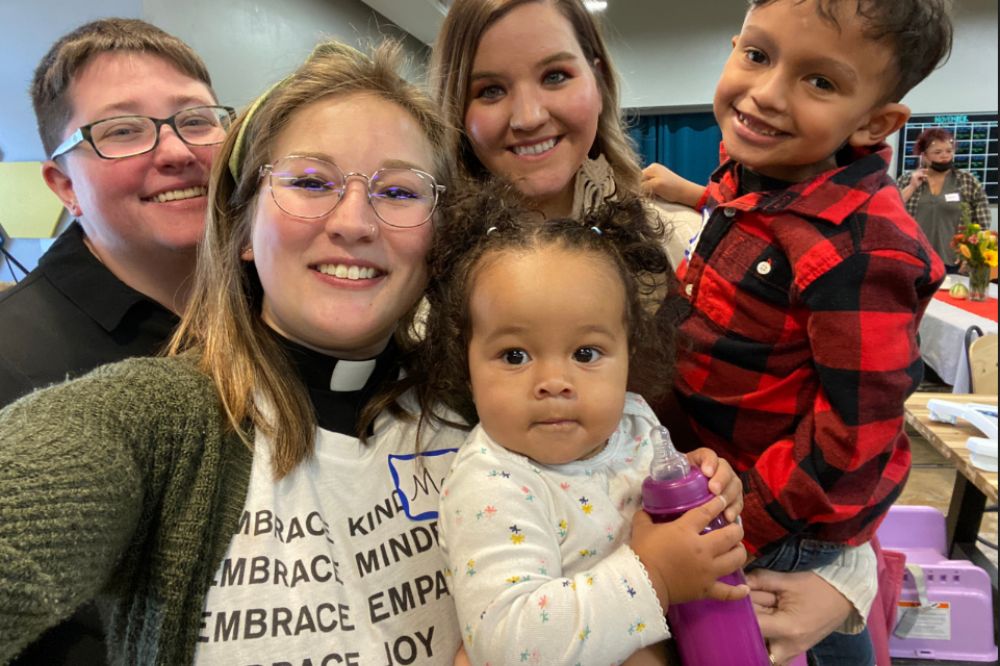 February 20, 2023 | Congregation Stories, News
"The Spirit is moving and we are confident that God has even greater plans for us in 2023."