One of the tasks of any Synod Assembly is the election of leaders to serve on behalf of the synod. Two groups of leaders were elected as part of this year's assembly business: synod council members and voting members for the 2022 ELCA Churchwide Assembly. Additionally, a few board and committee members were ratified by the assembly.
This year's online assembly brought with it challenges for doing all things in a new way—except for elections! Previous assembly voting members will remember that, even though the last several assemblies were in-person, the voting had been happening electronically. Learning how to navigate Zoom introduced a new wrinkle, but it was one that this year's voters mastered well.
The NC Synod Council is the governing body of the synod, serving as its interim legislative authority between meetings of the Synod Assembly. At the synod's last assembly in 2019, a constitutional change was approved which lowered the number of synod council members from 24 to 15 with six of those being Ministers of Word and Sacrament (pastors) and nine being lay persons. Those elected to Synod Council at this assembly were:
The Rev. Christina Auch (Ascension, Shelby)
Dr. Sylvia Black (Holy Trinity, Chapel Hill)
The Rev. Paul Carlson (Calvary, Morganton)
John Fleming (Christ the King, Cary)
Beverly Foster (A Mighty Fortress, Charlotte)
Fred Park (Nativity, Arden)
Brooke Watson-Summerour (Advent, Charlotte)
At each triennial Churchwide Assembly (CWA), voting members gather from the 65 synods of the ELCA. Synods are allowed varied numbers of voting members to CWA based on the number of the synod's congregation members. The NC Synod is allowed 15 voting members—the bishop and vice president take two of those slots. The rest of those elected to serve as NC Synod voting members to the 2022 CWA were:
Grace Berbaum (Philadelphia, Dallas)
Mike Hix (Messiah of the Mountains, Burnsville)
Robin Huffman (Macedonia, Burlington)
David Johnson (Church of the Abiding Savior, Durham)
Warren Keyes (Holy Trinity, Raleigh)
Deacon Mindy Makant (St. Luke, Conover)
The Rev. Cassie Overcash (Grace, Thomasville)
Paul Phillips (Good Shepherd, Raleigh)
Deacon Katie Rivers (St. Mark's, Asheville)
Grace Robinson (Christ-South, Charlotte)
Brooke Watson-Summerour (Advent, Charlotte)
The Rev. Greg Williams (Grace, Hendersonville)
The Rev. Paul Wollner (Augsburg, Winston-Salem)
These board and committee members were ratified by this year's assembly:
NovusWay Ministries Board
The Rev. Lauren Carlson (Calvary, Morganton)
NC Synod Consultation Committee
The Rev. Margaret Herz-Lane
NC Synod Discipline Committee
The Rev. Mary Miller-Zurell
The Rev. Sean Barrett
May God be with all of these elected leaders as they serve the NC Synod faithfully in the years to come!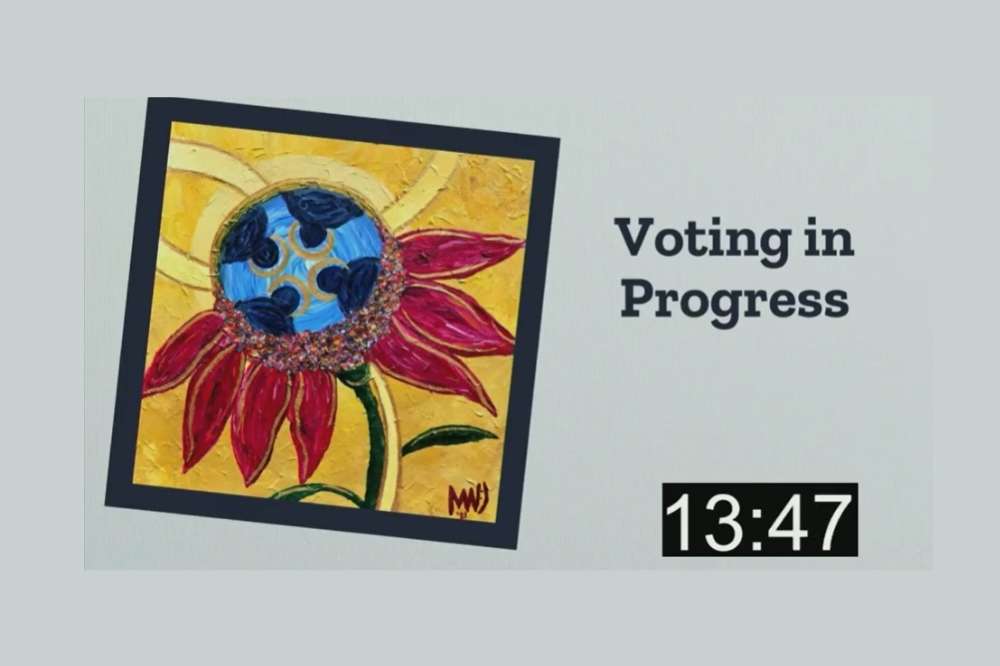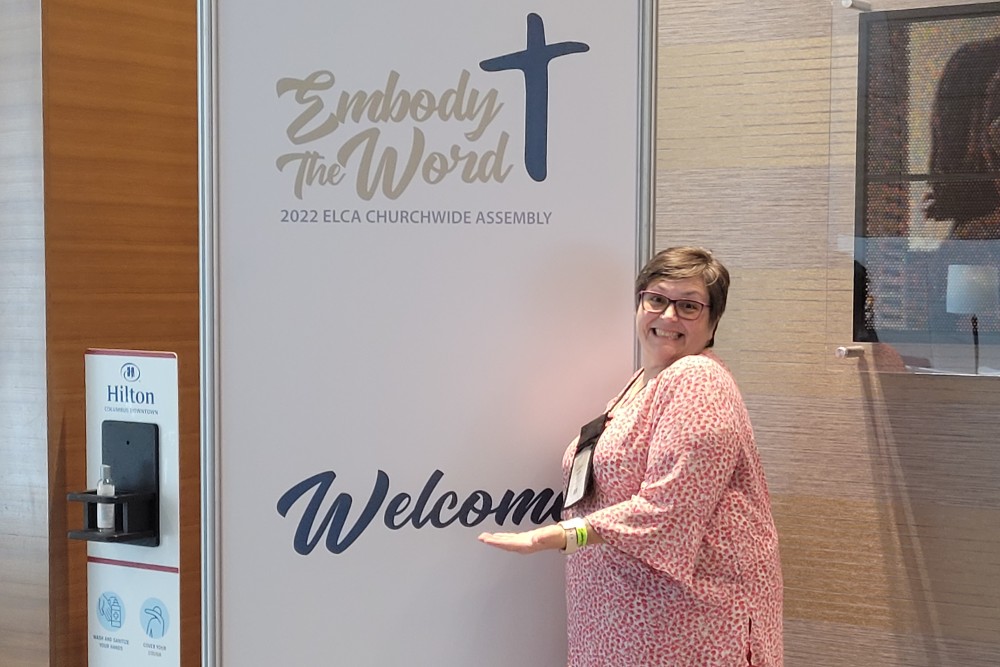 August 9, 2022 | News
Pastor Grace Gravelle offers reflections of the first day of Churchwide Assembly—Monday, August 8, 2022.