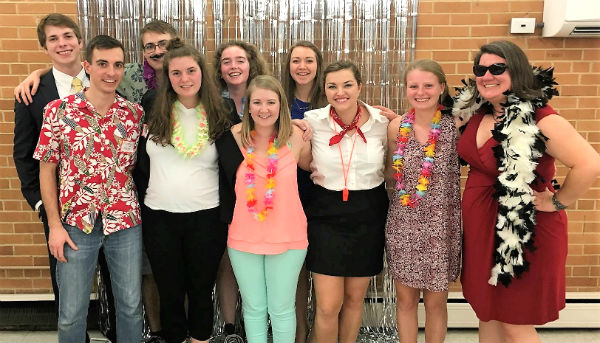 Manis (r.) with students.
Manis wins campus ministry award
Lutheran Campus Ministry staff recently gathered for our National Staff Conference in Portland, Oregon.  It was a wonderful event to celebrate our ministry among students, faculty and staff at college and university campuses across the country on behalf of the ELCA.