Isabelle Grace
Merle and Rochelle grew up together in a different state, but their love story didn't start until Rochelle moved to North Carolina with her family when she was a young adult. When Merle and his father traveled to North Carolina for work, Rochelle's father invited them over for a visit. Merle and Rochelle began dating a few months later and married in 2010.
When they were ready to have a child, things didn't go as planned. After a heartbreaking miscarriage, Rochelle began thinking about adoption. Merle was hesitant initially, but Rochelle gave him some time, and early in 2016, he told Rochelle he was ready to cautiously proceed down the path of private adoption.
(Merle describes how he and Rochelle are different: "If there's a gate, Rochelle will just break through it. I'll wait for six months before deciding to open it.")
They weren't quite sure where to start, but after meeting with the Department of Social Services in Statesville, they learned about a new private adoption program started by Lutheran Services Carolinas (LSC).
After talking to the program director, Lauren Perkins, Merle and Rochelle felt that LSC was a good fit. The couple immediately started working through the mound of paperwork required. The most time-consuming part of the process was completing a home study. Required by the state, the home study provides a comprehensive look at the kind of life a couple can provide to a child, delving into finances, motivation, and home life.
Rochelle says she had a strong feeling that once their home study was complete, God was "going to drop a baby in our lap." And sure enough, not long after all their paperwork was complete Rochelle received a phone call from Lauren with the good news: they had been selected by the birth mother.
"I started screaming," Rochelle says. "That weekend was dramatic. I was crying a lot. It was a lot to handle."
Their baby—Isabelle Faith—was born April 11 (2017). Merle and Rochelle were at the hospital in the waiting room during the delivery. Lauren was also at the hospital, and the experience of holding Isabelle was emotional for her as well. Isabelle was the first baby to be matched with a family through LSC's private adoption program.
Early in the process Lauren had shared with Merle and Rochelle that she had been adopted as a baby. That inspired confidence, Rochelle said, that Lauren would have a perspective that would help them be better parents to an adopted child.
Isabelle is a now a happy seven-month old who smiles quickly and is learning to blow kisses. Merle and Rochelle are clearly smitten with her.
"I feel like she's going to be a world-changer," Rochelle says.
For more about LSC's private adoption program in North Carolina, go to their website www.carolinaadoptionagency.com or contact Lauren Perkins (lperkins@lscarolinas.net) at 704-412-1785. This article was originally published in the December 2017 issue of LSC's print magazine, Voices.
A grant from the synod's Michael Peeler/Virginia Casey Funds was given to LSC to help them establish their new private adoptions program. What ministry of your congregation or community might benefit from a grant from these funds?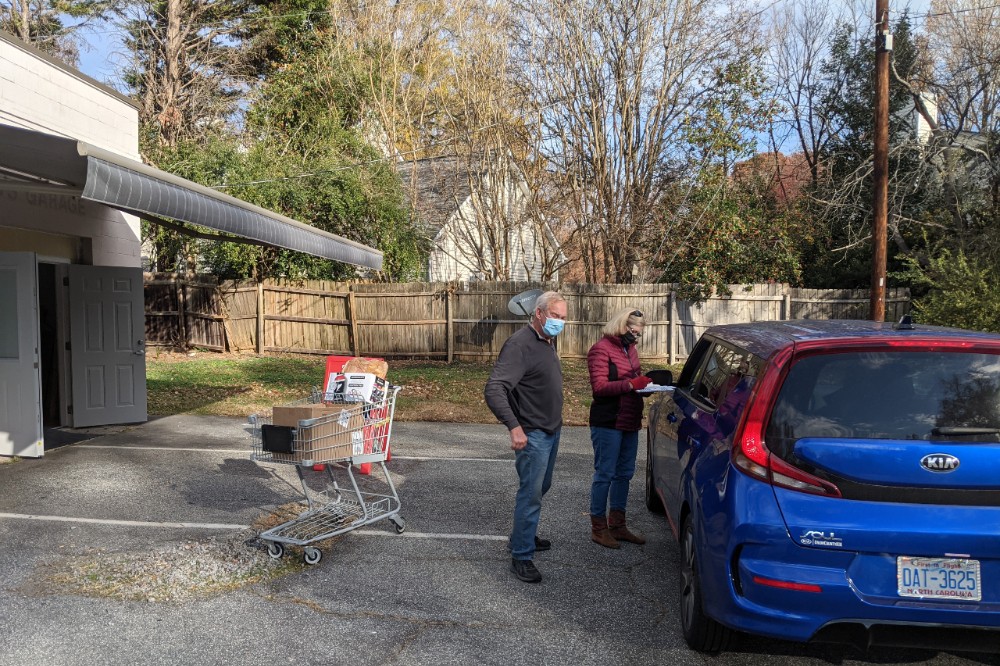 February 16, 2022 | Peeler-Casey Fund Stories
Michael Peeler/Virginia Casey Fund applications for 2022 are due April 30!