The ALMS HOUSE (Associated Local Ministries in Service Helping Others in Unfortunate Situations and Experiences) in Hope Mills was begun by a small group of pastors in 1984 as a non-profit ecumenical organization. The initial focus was to assist families with food, clothing and utility bills.
There are now over 30 churches and Sunday school classes as well as many local businesses partnering with the ALMS HOUSE. Throughout the years, the ALMS HOUSE has been able to assist thousands of families. They have seen one of their newer programs, the Kids Assistance Program (KAP), really grow in the last few years. KAP ensures that identified students do not go hungry. Volunteers prepare gallon-sized bags filled with nutritious, high protein foods that can be easily prepared, along with "kid tasty" snacks. All bags are peanut free and easy-open, single-serving sizes are provided so that even younger children can open and eat food without adult help. Each school's social worker determines the need and delivers the bags to students. When KAP began in 2013, they helped between 150-200 kids in six schools. Now the program has grown to provide food for an average of 350-400 kids in ten schools. The cost per bag is kept low but the program still requires a great deal of support. In partnership with local congregations and grantors like the NC Synod's Michael Peeler/Virginia Casey Funds, KAP is helping more kids than ever before.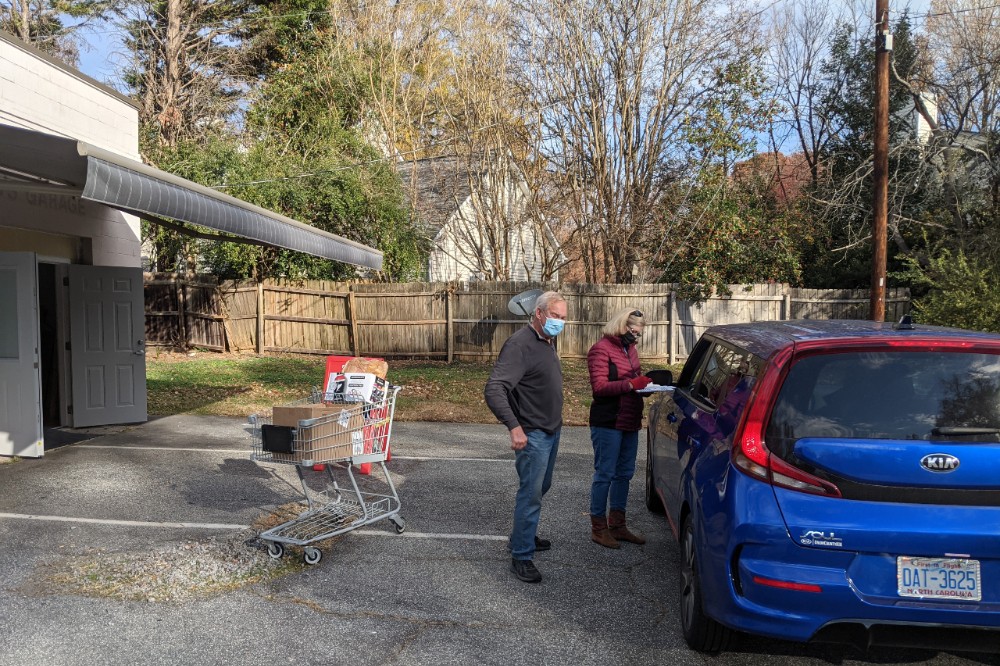 February 16, 2022 | Peeler-Casey Fund Stories
Michael Peeler/Virginia Casey Fund applications for 2022 are due April 30!