Tom Eure, member of Morning Star, Matthews
Morning Star, Matthews, was at Charlotte Pride last month. Charlotte Pride's vision is "Charlotte Pride envisions a world in which LGBTQ people are affirmed, respected, and included in the full social and civic life of their local communities, free from fear of any discrimination, rejection, and prejudice." As a Reconciling in Christ congregation, Morning Star welcomes all members of their community regardless of orientation, gender expression, skin tone, marital status, abilities, or challenges. "Since 1983, the Reconciling in Christ (RIC) Program has been a public way for faith communities to see, name, celebrate, and advocate for people of all sexual orientations, gender identities, and gender expressions in the Lutheran church. The RIC Program is made up of congregations, synods, colleges, seminaries, outdoor ministries, and other Lutheran organizations."
Members of the congregation tending the Pride booth witnessed God's love and light in the presence of their neighbors through shared communion, meaningful conversations, smiles, laughs, and tears.
In addition to a "You Are Loved" banner and free buttons proclaiming all God's children as beloved, the congregation's booth featured a portrait-sized mirror. The mirror was inscribed with the words "Made in the Image of God" across the top. When Pride attendees took a look at themselves they were reminded that we are all children of God made in God's image.
Living into their congregation's core values which guide the congregation to be Accepting and Christ-Centered, folks from the congregation shared communion with over 70 individuals.
Keeping with the collaborative nature of the event, Morning Star wasn't the only NC Synod congregations represented at the event. Members of Advent, Charlotte walked alongside Morning Star in the parade.
The event left Amelia Osborne, Morning Star member and The Gallery at Morning Star curator, humbled and hopeful. Hopeful for reconciliation in the church, restored connections to Christ, and for all God's children to know they are loved by their neighbors and God. Amelia commented, "It was so humbling to get to love on these folks who have been hurt by the church and hopefully heal a reconnection to Christ. I wanna just do that every day!"
The saints at Morning Star will continue to focus on a theme of hope in the coming weeks. The Gallery at Morning Star's next exhibit, A Promise of Hope, tasks creative spirits to be brave and bold enough to use art to keep hope alive. Learn about upcoming gallery exhibits featuring artists from the Charlotte community and across the North Carolina Synod at mslcnc.org/thegallery.
---
Edit 9/25/2023 to add Advent, Lutheran members walked alongside members from Morning Star, Matthews.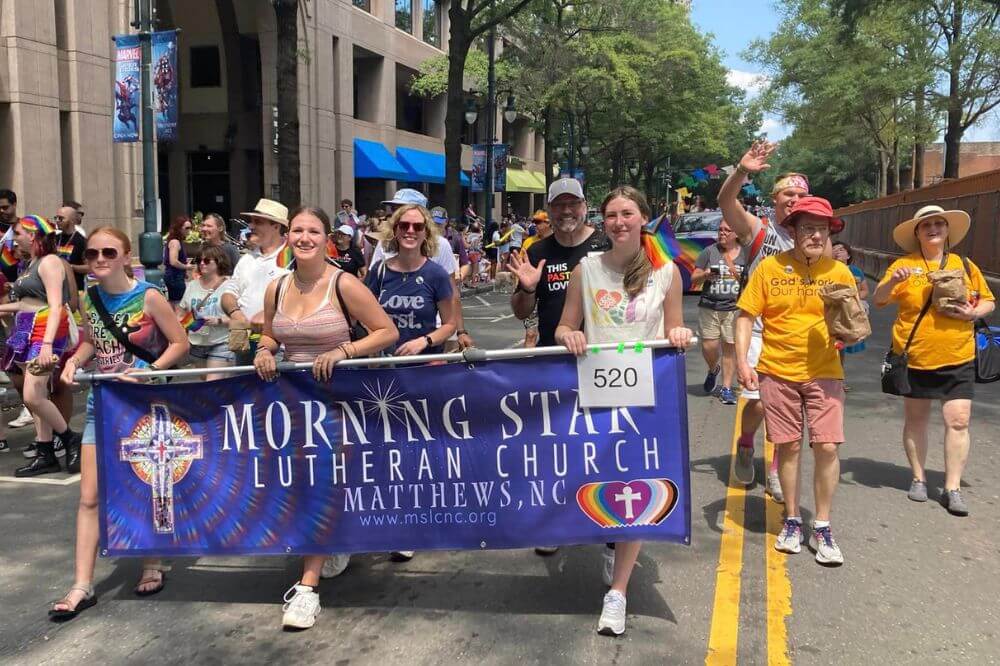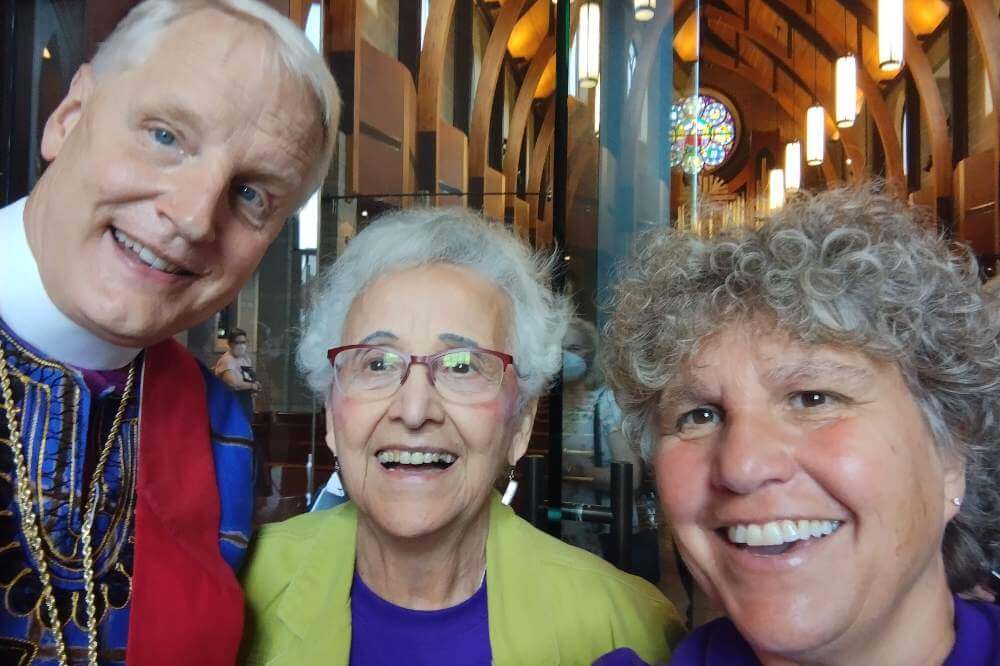 There are times when I don't feel equipped to do this work, but I remain open to God's calling, listening to His voice and praying for direction in everything.