(l. to r.) Bishop Tim Smith with St. Mark's, Lumberton delegation—member, Maxine Amos, and SAM Deb Rosenberg—in LRU's Grace Chapel, Synod Gathering 2022.
Before she was ever a SAM, (synod authorized minister) Deb Rosenberg was making an impact on St. Mark's Lutheran Church in Lumberton.
As the wife of Pastor Carl Rosenberg, Deb initiated the building of a prayer labyrinth on the church property and started weekly prayer meetings at the labyrinth. She started a weight loss support group, revived the women's sewing circle, and began leading the adult Sunday School class. She planned and led special studies for Lent and Advent.
Deb came to St. Mark's when her husband Carl, a retired military chaplain, was asked to serve as a supply pastor for the small, struggling congregation. After more than thirty years of marriage and many moves and deployments, the Rosenbergs found a home in Lumberton with the St. Mark's family. After a time, she approached the congregation council to ask for financial support as she entered the SAM program offered by the synod. Then Carl left St. Mark's to answer a call in Alaska. Deb shared, "It was his dream. I was already close to completing SAM training. God's timing was right."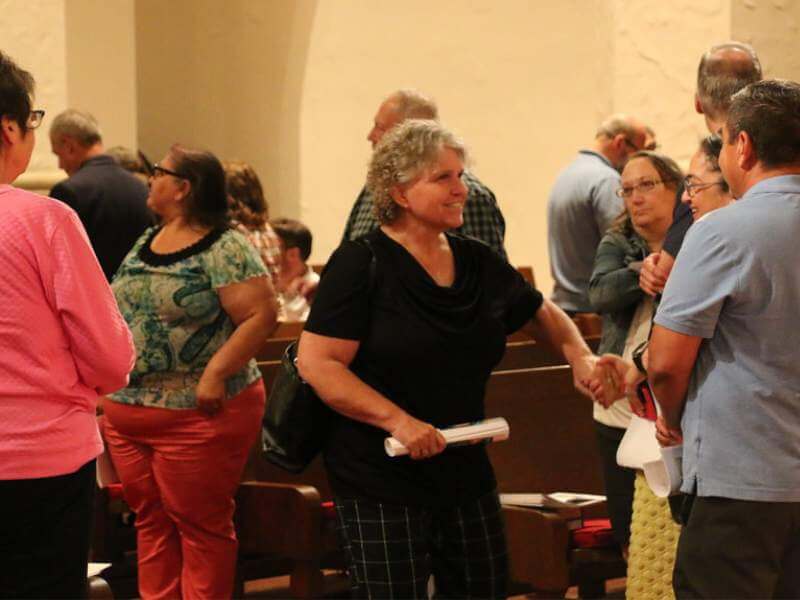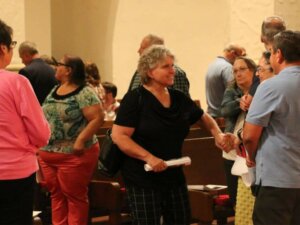 Serving as a SAM at St. Mark's, Deb's role is multifaceted. She says that stability and continuity were—and are—very important to her congregation. "They want to have communion on a regular basis, and they want to be able to call someone when there is an emergency or an illness." Congregation council president Robert Arndt says, "It felt very important to this congregation to be able to have that sense of stability. We had full-time pastors, then our membership declined and finances changed. With Pastor Carl's departure, we relied on supply pastors, none long-term. It was an uncomfortable place for us to be. We honestly did not know where we were going. That's why the SAM program is so important for small, struggling churches." Arndt, a lay preacher for the synod, can lead worship services and deliver sermons but is not approved to offer communion. "We had consistency in our congregation council, but that only goes so far. Having Deb matters."
By definition, SAMs are not professional ministers. They are laypersons, trained to preach, lead, and minister to small congregations that cannot, for financial reasons, support a full-time, or in many cases even a part-time, called, ordained minister. Deb says, "Professional ministers receive years of training and education to prepare to answer their calls. I had two years. There are times when I don't feel equipped to do this work, but I remain open to God's calling, listening to His voice and praying for direction in everything." SAMs are appointed by the bishop to a specific congregation. They offer leadership and congregational care, including sacraments, for the small congregations they serve, like St. Mark's, that cannot pay a rostered minister. SAMs are not ordained but have a desire to serve.
Deb describes her congregation as one that is eager to make an impact on the Lumberton community. "We are the only Lutheran church in Robeson County. Members are proud of that. They love the Lutheran faith and each other. We're always looking for ways to be together. They are determined that, with God's help, they will be here for many years to come."
Deb agrees that bringing stability is part of her job, through preaching, offering sacraments, "and taking care of people." "We have several members in area nursing homes and I visit them weekly. This is a highlight of my week. They love the visits, and it is such a blessing to see their eyes light up when I come to see them. We pray together, we laugh together. Meeting and getting to know some of their family members is a blessing because they feel our support and love. They feel connected to the church they love. Baptisms are always joyful days. We've had a few funerals this year, and those are hard, but again, this is our family. We come together and ask God to help us through the sad days."
Deb reflects on St. Mark's future and her own struggle with trusting God. "I pray and believe that God hears my prayers. But as our numbers dwindle, I sometimes wonder where He is, and what's next. I believe that we have a reason for being here, in this place. It's not for me to decide what's next. God is God, and I am not. I just encourage people to grow in faith, pray consistently, and let God be God. He knows what our future is, and He'll show us."
Julie Arndt for the NC Synod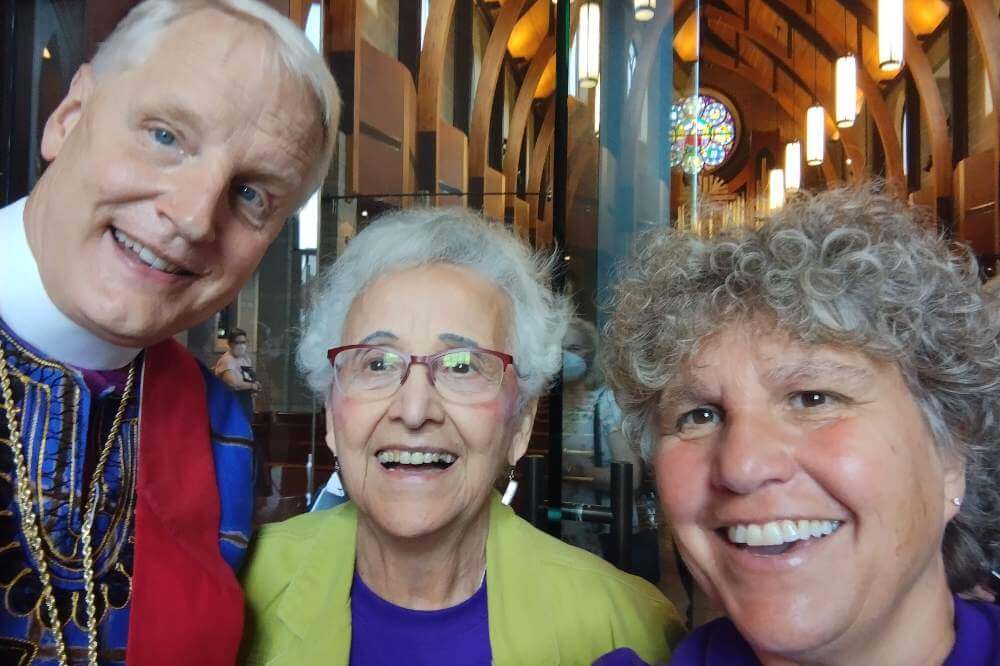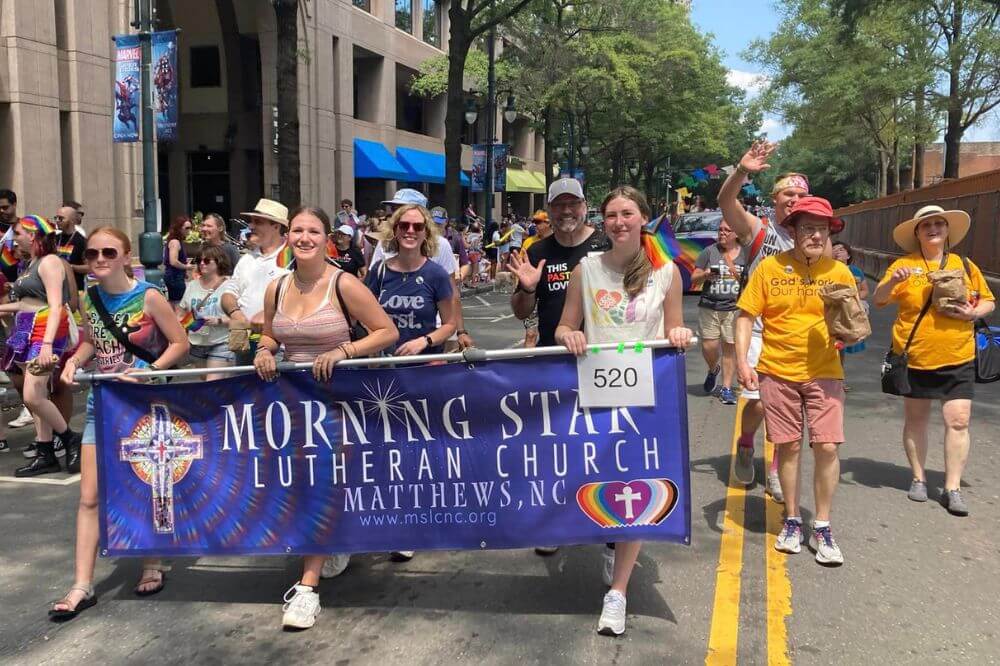 It was so humbling to get to love on these folks who have been hurt by the church.