When members of the Church of the Abiding Savior, Lutheran in Durham began discussing prisons in their adult Sunday School class in early 2018, they did not know that life-changing new relationships would come from it. But that is what happened.
Those spontaneous Sunday School conversations around injustices in the country and their own neighborhood led the congregation to organize a Lenten series titled "Jesus Christ, Liberator of the Captive." Each week spotlighted a different organization engaged in the work of prison justice. A theme emerged for a certain kind of ministry with prisoners: a view that prisoners are not problematic people in need of church programming nor voiceless victims relying completely on the charity of others, but leaders in their own struggle against an unjust system.
"We saw a number of effective elements in common across the organizations, the most key being the active participation of and communication with people inside prison," says Greg Williams, lay outreach minister at Abiding Savior. "This breaks down the traditional dichotomy between humanitarian work on the one hand and advocacy on the other. This is about transforming the world through building new social relationships."
Inspired by that model, Abiding Savior started its own Prison Justice/Prisoner Solidarity Task Group in Easter of 2019 with the goal of amplifying prisoners' own voices. And it began with pen pals.
Abiding Savior member Linda Warren says this is not the first time the congregation has engaged with prison justice but being rooted in personal relationships with prisoners is a new way of doing it. "I am passionate about prison reform and advocacy," says Linda, "and this is rewarding because I can do that work without having to know what I'm doing because it's not legal work. It's Christ work. It's heart work." Linda currently has five incarcerated pen pals with whom she corresponds regularly.
Once a few relationships were established, opportunities for more heart work grew. "Some prisoners we correspond with just want a pen pal and we are glad to provide that service," says Greg. "However, we also engage in direct support for prisoners who are resisting the conditions of their incarceration and the prison industrial complex itself." When prisoners share needs or grievances, Abiding Savior's task group does what they can to draw attention to their suffering. The task group has helped connect prisoners with mainstream media and has organized phone call campaigns to prison officials on their behalf. Members of Abiding Savior have supported prisoner hunger strikes by fasting publicly themselves. One congregation member carried letters from her incarcerated pen pal to the communion rail during worship.
"This is informing people's prayer lives," says Greg. "It's informing their understanding of Word and sacrament. It's giving their discipleship flesh in new and unpredictable ways, and it's a joy to see."
An unpredictable turn came in March when the COVID-19 pandemic hit the United States, ren-dering prisoners among the most vulnerable population for outbreaks of the virus. Abiding Savior's task group responded quickly by compiling a resource of COVID-related health information including the phone number of a helpline. They combed through prison records to identify prisoners over the age of 65, the most at risk, and mailed out 1,100 copies of the health guide.
Since then, the volume of communication the task group receives has exploded, overloading them with requests for pen pals and new opportunities for advocacy. Participation within the congregation has expanded, too. The task group has grown from a handful of people meeting once a month to write letters to now more than two dozen people meeting online every two weeks to share devotions and Bible study, give updates on life inside prison, and plan solidarity actions. The group is in relationship with nearly 100 people inside prisons.
And the opportunities for "heart work" are still expanding. Because they operate entirely online and through the mail, Abiding Savior is inviting anyone anywhere to join in as pen pals and active members of the group. They are holding two orientations in September via Zoom and welcome anyone interested in learning more. "At worst, you come and hear about an amazing ministry and decide it's not for you," says Greg. "But it might change your life."
Abiding Savior's prison justice task force recently adopted the name Solidarity Beyond the Walls, with this mission statement: Solidarity Beyond the Walls is a ministry of The Church of the Abiding Savior, Lutheran and its partners throughout the North Carolina Synod of the ELCA and beyond. We connect people in prison with pen pals on the outside and, together, as a community of prisoners and "free world allies," we seek to amplify the voices of those inside and to advocate for prisoners' civil and human rights and for the transformation of the prison industrial complex.
Abiding Savior and Solidarity Beyond the Walls are also amplifying prisoners' voices by publish-ing a newsletter with writings, art, poetry, and stories by prisoners and for prisoners. Read the inaugural edition by  and subscribe by clicking on the links in the sidebar.
Your Mission Support dollars accompanied Church of the Abiding Savior, Lutheran in Durham, in their re-development process, helping them identify their core mission and purpose which includes their prison outreach.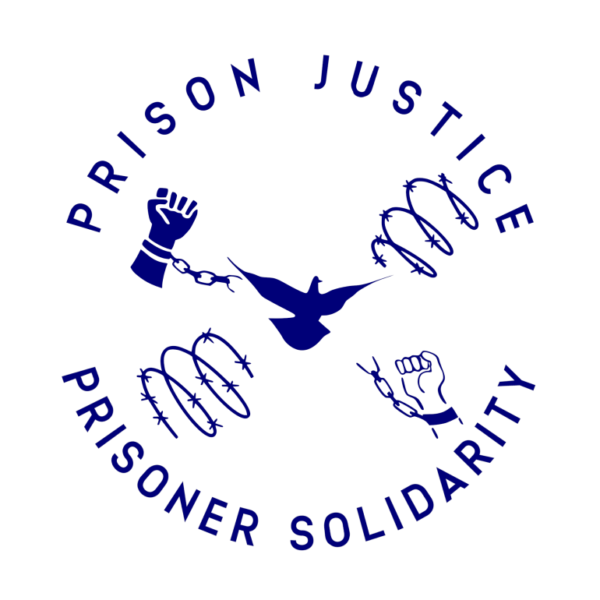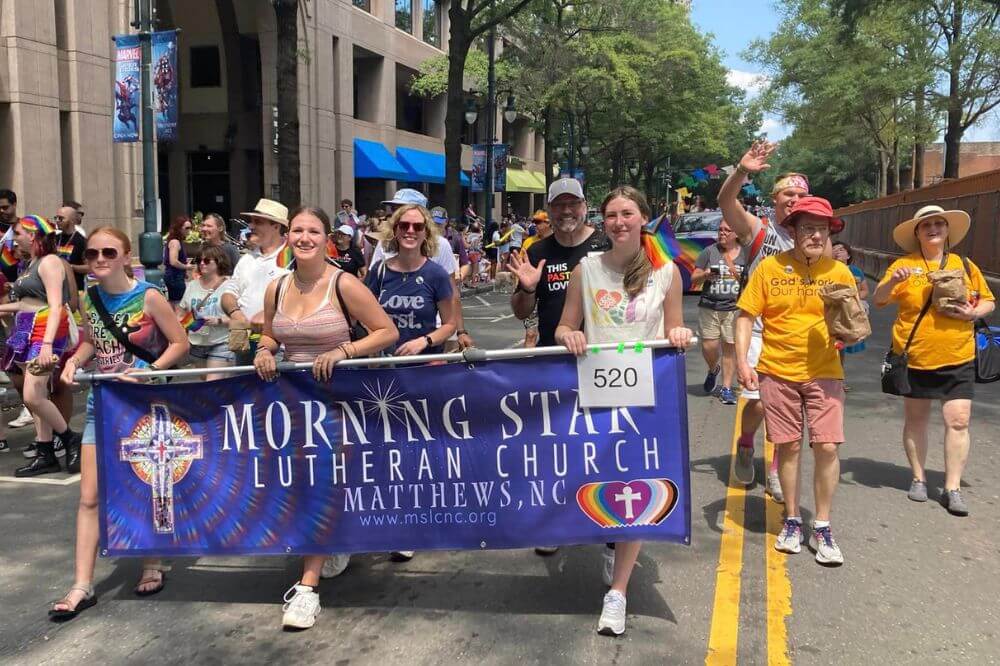 It was so humbling to get to love on these folks who have been hurt by the church.