Pastor Matt Smith of St. Mark's, Asheville, with several members of the refugee family they welcomed.
Photo credit: St. Mark's, Asheville
St. Mark's Lutheran Church in Asheville has a long history of using our building for ministry through community groups who meet here: AA, NA, for some time a Moravian congregation, for decades Kiwanis, and for several years the Asheville Symphony Chorus.
St. Mark's went through a capital campaign and a significant building renovation that wrapped up in 2020, and a big part of that campaign was to make sure our building was in good enough shape to serve our community for decades to come. One of the goals was specifically to plan for a miracle. At the time, St. Mark's didn't know exactly what that would look like and what the needs would be, but the congregation trusted that the Spirit would find ways for us to serve through our investment in these spaces. So in addition to creating two classrooms for a child development center and adding some office space for St. Mark's staff, we outfitted four faith formation classrooms with mini-split heating and cooling and renovated the almost 70-year-old bathrooms in our education hallway. As the pandemic slogged on, we had these spaces in great shape to serve, but we were under-utilizing them during the week. So when we got the call from Lutheran Services Carolinas (LSC) that they were looking at doing refugee resettlement in Asheville and one of the needs was office space, we saw God at work! LSC will make use of three of those former classrooms and the restrooms during the week! Part of our congregation's mission is serving all people (Mark 9:35, Matthew 22:37-39), so we were thrilled to be able to use our comfortable spaces to partner with LSC's Afghan placement program to support people who have been through so much and will arrive with so little.
The congregation has been extremely supportive. In fact, our congregation council was behind this partnership 100%! We did catch some phone calls and traffic online that was not supportive, but not from St. Mark's members, and as best we can tell, not from people who live in Asheville. If folks understand the process, I struggle to see how they could be opposed. Neither St. Mark's, LSC, nor Lutheran Immigration and Refugee Service (LIRS)—none of us get to decide who is coming to the United States. The Federal government makes all the determinations about who is coming and where they are going. But the situation is that people who have been through terrible hardships are being brought to our country by the U.S. government because they need help. And when they get here, they will arrive with almost nothing. Our choice is really simple at that point, no matter our politics or fears: will we help these people, or not? It was a really easy choice for St. Mark's that yes, we are called to help feed, clothe, and care for those in need (Matthew 25:35-40), and we are so grateful for the ways that LSC is leading that work and equipping us to be partners—not only in shared building space but also in supporting those arriving in need.
---
In addition to providing office space for LSC, St. Mark's has connected several other ways with this work of welcome in the synod. They served as a Circle of Welcome for an Afghan family of 10 for almost three months. They provided:
linens, towels, and food for their temporary home
transportation to and from home, the grocery, schools, medical visits, the park, the mosque, and many more locations
food, clothing, books, toys, phones, iPads, and bicycles
enhanced childcare with educators while the parents attended classes at ABTech
a listening ear and friendship
Additionally, they sent $15,000 to LSC's Be the Light Campaign early this year!
Thank you, St. Mark's, Asheville, for your generosity, your welcome, and your plan to trust in a miracle!
---
How might your congregation answer the call issued by Bishop Tim Smith in the Bishop's Challenge? Launched at the NC Synod Gathering in June of this year, the bishop has challenged 70% of NC Synod congregations to get involved—in some way—by December 2023. Will you hold an LSC campaign? Will you collect needed items for those hosting families? Or, perhaps your congregation will become hosts? Join this effort of welcome to which the bishop—and Jesus!—is calling us. Learn more.
Pastor Matt Smith, St. Mark's, Asheville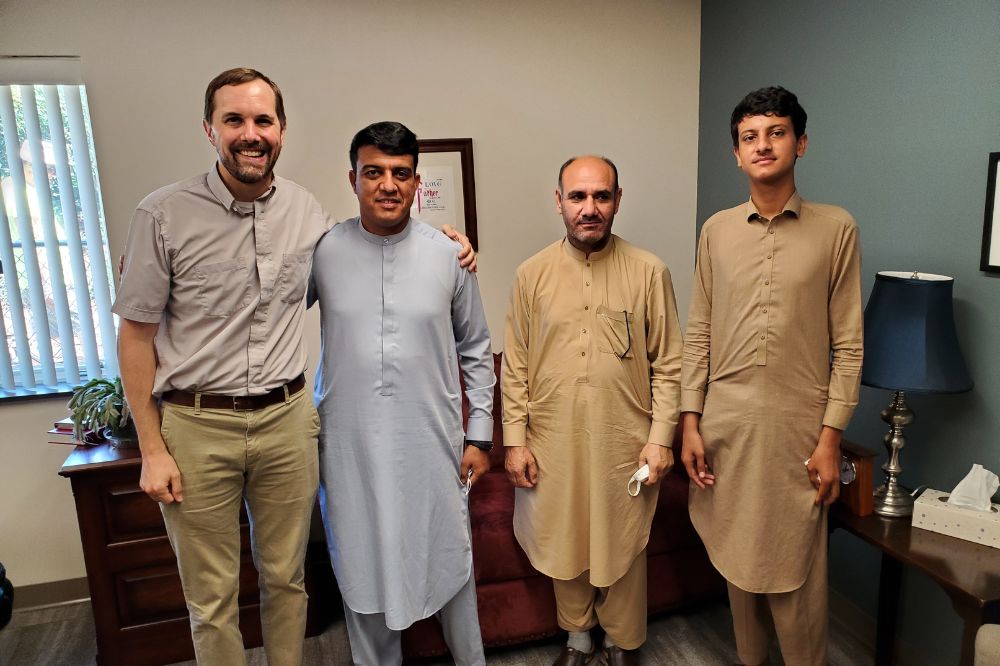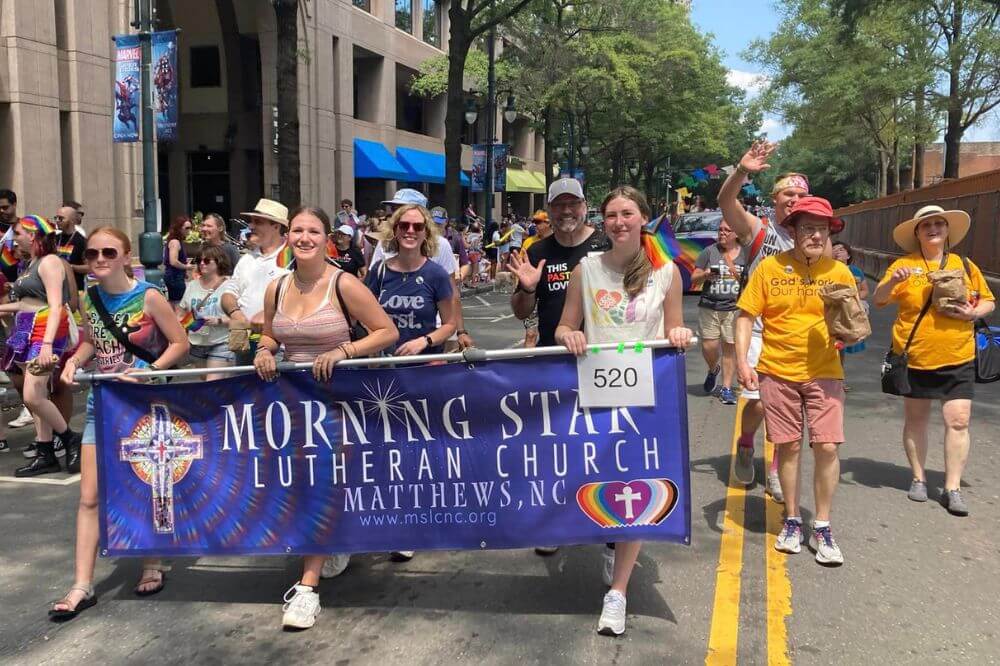 It was so humbling to get to love on these folks who have been hurt by the church.