St. Paul Lutheran Church's first structure was built in 1840 on a site about 1 mile west of its current location. When a new railroad line was about to be laid nearby, it was obvious the congregation would have to find a new location. In 1855 the original building was dismantled with the intent of rebuilding it in that new location, the site of its current campus on the south side of US Highway 70 east of Statesville. All the timbers and beams were carefully numbered and hauled to the new site so they could be reassembled just as they originally were.
A century later the congregation had outgrown the old building. In 1968 a new sanctuary was built and dedicated adjacent to the reconstructed original.
The old structure was left standing but essentially unused. In 1981 the congregation decided the maintenance of the old building was prohibitively expensive, and it was dismantled. The original hand-hewn beams, still as sturdy as ever, were preserved and offered to members as a way to memorialize the congregation's first home. Byron Miller received one of the beams. He later obtained two more for Troy Hoover and his son Michael, long-time members who had moved to the Atlanta area in 1974. Michael drove to Statesville and transported the beams to Georgia. Ten years later Troy and his wife, Thelma, moved back to Statesville and brought one of the beams with them. In 1988 that beam again went to the Atlanta area when Troy retired and moved back.
Byron sawed his beam in half lengthwise and gave the pieces to his son, Joel.  One half is now a mantlepiece in Joel's home in Hickory and the other is the mantle in his mountain house near Blowing Rock.  He had plaques made stating the origin of the beams that were placed on each mantlepiece.
Troy Hoover's beams have a more complicated history once they both got back to Georgia. Michael used one beam as a mantle in his Georgia home in 2014. When he moved he took it out and gave it to Jeff Nelson, his nephew. Jeff made it into a light fixture for his home in St. Augustine, Florida. Jeff has a love of taking things that have a storied past and creating beauty from them. Michael still has one beam and plans to use it as a display shelf in his home in Ellijay, Georgia.
(The whereabouts of the remaining timbers from the old structure are unknown.  If anyone has any knowledge of where they may be, please share it with the church.)
These strong timbers now add beauty to several places over a wide area.  Their current use is very different from their original purpose, but they serve as a reminder of the solid history of a historical North Carolina Lutheran congregation.
---
For supplying facts and photos, thanks to:
Michael Hoover—a devoted long-time member of St. Paul, Statesville, and retired owner of a home building company in Georgia, residing in Ellijay, GA.
Joel Miller—a former devoted long-time member of this church and a retired OB-Gyn physician residing in Hickory, NC.
Jeff Nelson—a grandson of the late Troy Hoover and nephew of Michael Hoover. He is currently a VP of the Southeastern Sales Team for a Hardware Solutions Company in Florida. He resides in St. Augustine, FL
Bonnie Miller and Joel Miller, St. Paul, Salisbury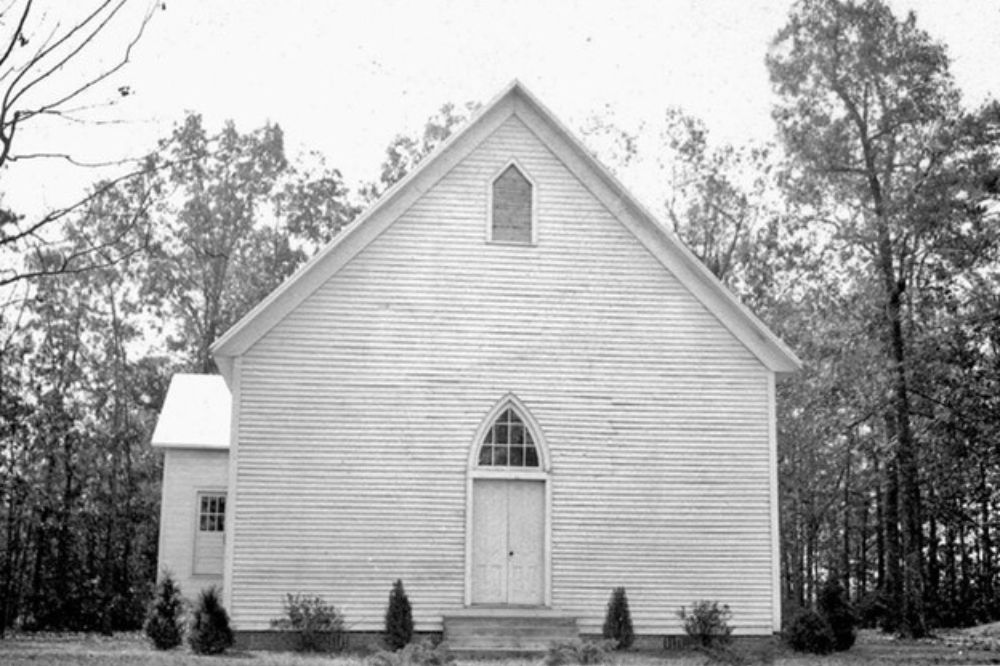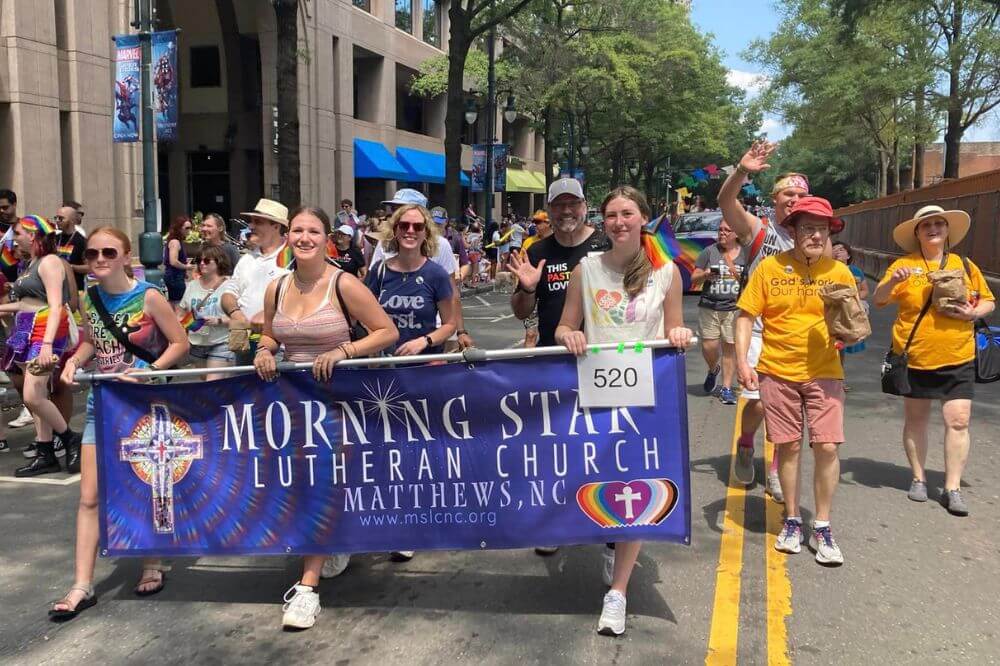 It was so humbling to get to love on these folks who have been hurt by the church.