(l. to r.) Betty Ritchie (widow of former Kimball Memorial Pastor Hoke Ritchie), Deacon Liz Fisher (Kimball Memorial, Kannapolis), Mabel Brown, and Pastor John Futterer (Kimball Memorial, Kannapolis).
Mabel Brown was honored as "Parish Worker Emeritus" by Kimball Memorial Lutheran Church, Kannapolis, at a recent worship service with a reception following. Mabel was hired at Kimball Memorial in August of 1951, as the General Secretary, the Financial Secretary, and the Parish Worker. She worked with three Kimball Memorial pastors: Robert Shelby, David Johnson, and J.A. Keisler. She also worked with two interim pastors during her employment: George Rhodes (the grandfather of current Kimball Memorial Pastor Emeritus, David Keck!) and Bachman Brown, Sr., her father-in-law!
Mabel also attended 14 National Lutheran Conventions/Assemblies with her husband, Bachman, between 1960 and 2005, and many, many NC Synod Assemblies, as her husband was NC Synod Parliamentarian for many years. Mabel has been active in many activities in both the congregation and the Kannapolis community. She worked tirelessly with other members to help establish a History Room at Kimball Memorial and has been a long-time worker and recruiter for the Cabarrus County Salvation Army with their bell ringers each holiday season. Mabel received the Lenoir-Rhyne Service Award in 1991 and she was active in many areas of church life until age and poor health limited those activities.
She watches worship services now every Sunday and regularly receives Holy Communion at home. Mabel was present for the service and reception, along with her two grown children, Robert and Sarah. Kimball Memorial Pastor John Futterer referred to Mabel in his remarks as "a life-long Lutheran who has done so much to prosper the work of our congregation, the North Carolina Synod, and the greater church." Congratulations, Mabel!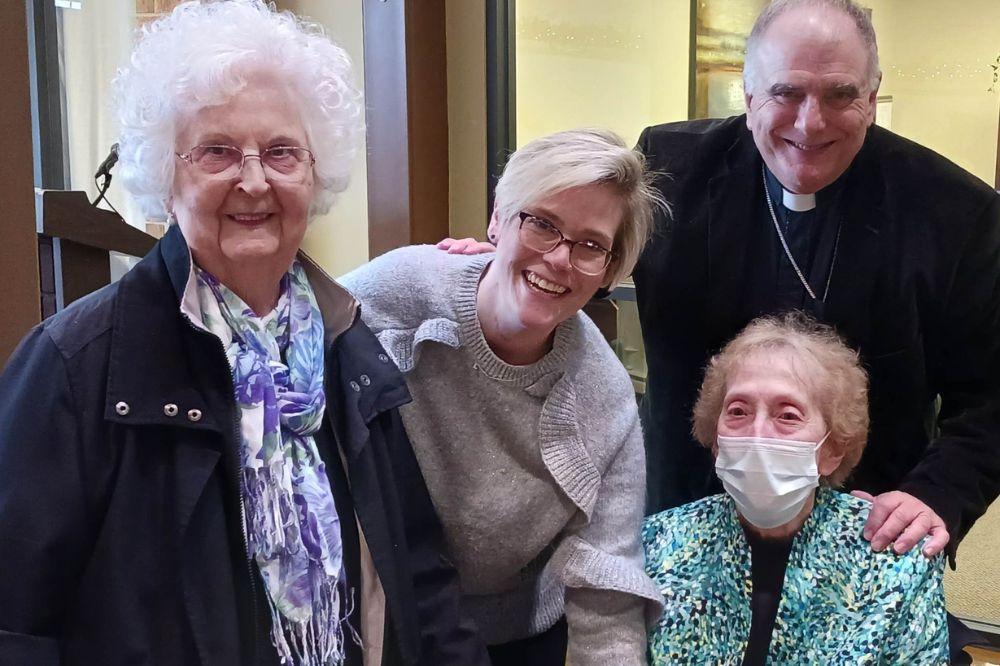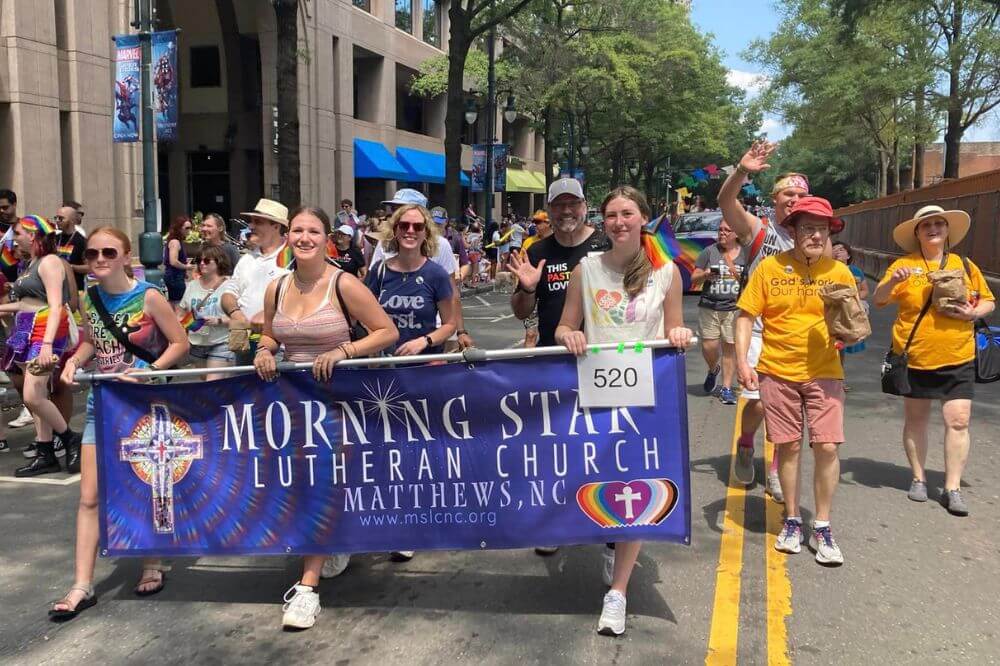 It was so humbling to get to love on these folks who have been hurt by the church.