NC Synod 2022 Fall Convocation was held October 10-12 at Lutheridge in Arden, NC. This was the first time the synod has been able to gather for convocation in three years. Throughout the three days together, there was a collective emphasis on healing and restoration for church leaders in the wake of serving a changing church through a pandemic.
Our time began on Indigenous Peoples' Day with a land acknowledgment by Pastor Danielle DeNise. Bishop Timothy Smith then opened with a poem from Robert Frost called "The Flowers."
The rain to the wind said, "You push and I'll pelt."
They so smote the garden that the flowers actually knelt,
And lay lodged, though not dead.
I know how the flowers felt.
He shared this poem he memorized in grade school to give a word of hope to leaders serving the NC Synod. To acknowledge the collective grief and exhaustion caused by the past few years and to say that we may lie lodged, but we are not dead. The church may be changing but we are a people of reformation. We may be struggling but we have a God who struggles alongside us.  Lodged and kneeling, there is still hope at the end of the day.
With this poem and message of hope to set the tone, the keynote speaker for Convocation was Kaitlin Curtice, who is part of the Potawatomi Nation and is a poet and author herself. It was meaningful to have her with us as we began our time on Indigenous Peoples' Day and as we gathered together on the ancestral lands of the Catawba and Miccosukee Nations.
In her keynote, Curtice addressed the group about holding hope for ourselves, for each other, and for Mother Earth. She acknowledged that it is hard to hold onto hope when we are in times of uncertainty and do not know what is coming next. But hope comes in our deep connectedness to self, to one another, to the earth, and to the divine. Hope comes through storytelling and collective resistance. Hope comes through leaning into the cycles of life and death. Leaning into the seasons and what they teach us about the cycles of life. Hope comes through solidarity and mutual support. She assured us with the words "I am known and fully held in what I do not know." There is room for mystery, there is hope in the unfolding, and we are held and beloved amidst it all.
Your Mission Support to the NC Synod allows for the time and space for church leaders to come together to acknowledge grief and uncertainty, to fellowship and laugh together, and to make space for rest and renewal for more years of being church together. We do not always know what the future holds, but we know that together and with God as our guide, there is hope. The seasons will come and go and the mystery will continue to unfold. We may lay a little lodged right now, but we are not dead and the Spirit is alive and well.
Pastor Athena Thomasson-Bless (she/her)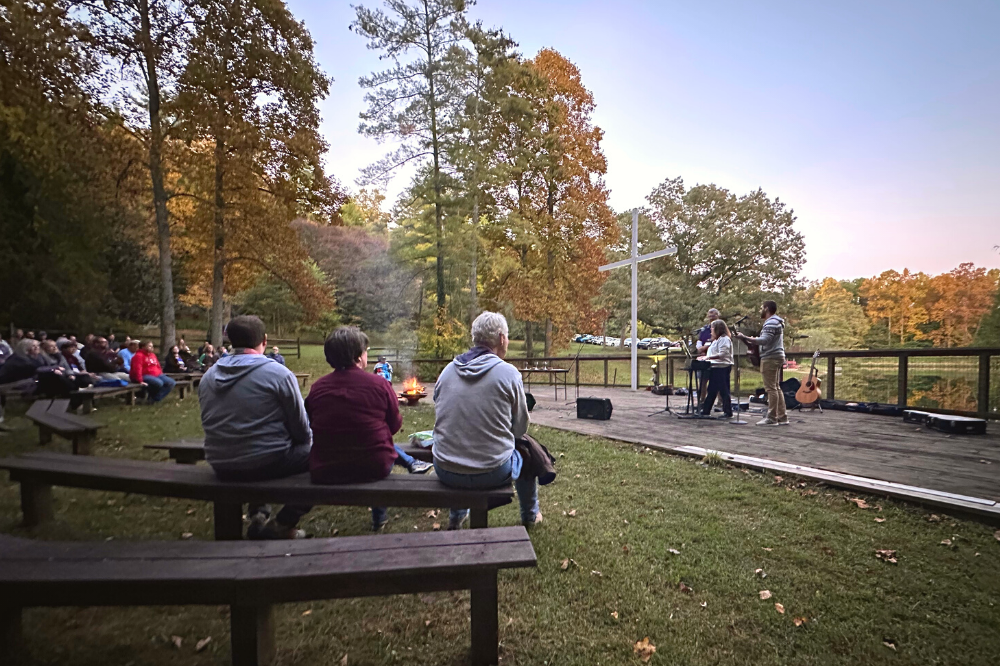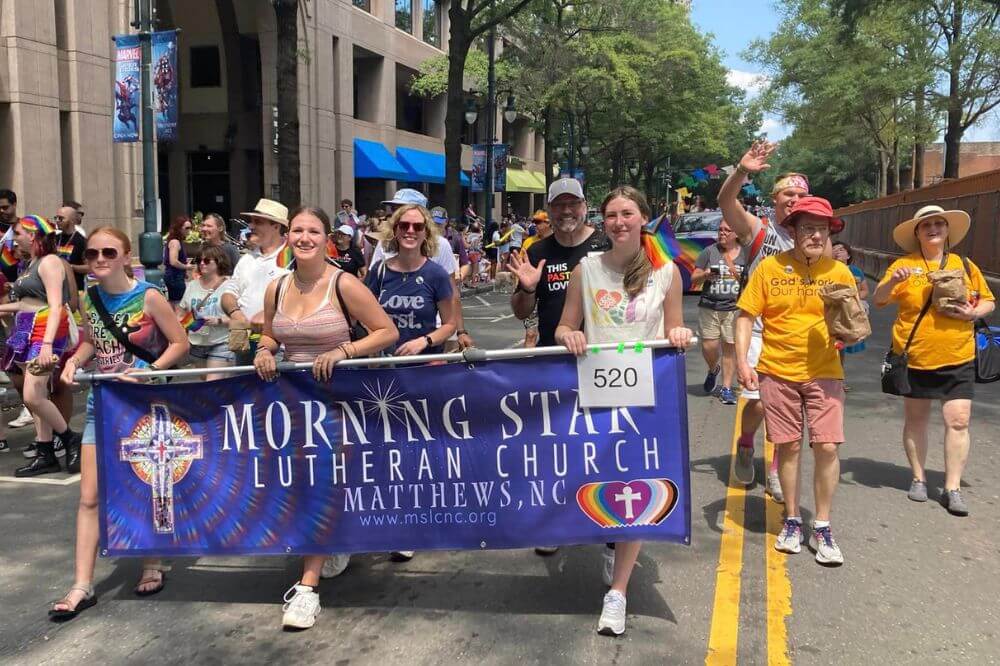 It was so humbling to get to love on these folks who have been hurt by the church.