A time for the Gospel in action
'If there was ever a time for the Gospel in action, this is it.'
McDougald Terrace is the city of Durham's largest public housing complex with 360 apartments built in 1953. In early January, the Durham Housing Authority began an immediate emergency relocation of families living there following a number of carbon monoxide poisonings in December. Inspections revealed dangerously high carbon monoxide levels from gas stoves, furnaces, and water heaters. For almost six weeks now, about 280 families—including almost 500 children—have been living in 12 hotels across Durham County.
Barbara Ellertson of St. Paul's, Durham, shared, "It was a shock to learn that hundreds of families in our community had to be evacuated from McDougald Terrace public housing due to life-threatening conditions. If there was ever a time for the Gospel in action, this is it."
The families are living in one hotel room on food vouchers and scrambling to get their children to school across the city. One of the McDougald Terrace residents referred to this situation as 'Durham's Katrina moment.'
Barbara knew the church needed to be involved as did Pastor Ben Krey of Christus Victor, Durham. Pastor Ben reached out to the NC Synod office and disaster coordinator hoping for support to help in what felt like chaos, "Supply drop off centers are mad houses. Everyone is wondering where to start or how to begin communicating with people so could begin to help organize the chaos."
Barbara, Marilyn Bell, and others at St. Paul's got to work and organized collections of needed items, delivered donations, and committed to walk with residents staying at the Millennium Hotel. Additionally, they are working to support the residents by contacting city officials and encouraging St. Paul's members to engage with the McDougald Terrace families.
The support didn't stop there. Christus Victor "adopted" the McDougald Terrace residents at the Comfort Inn to provide them with comfort by doing what Christus Victor does well—playing games and cooking food. And, the two congregations joined forces using St. Paul's church bus to bring children from the Comfort Inn to Friday Evening game nights with Pastor Ben Krey and others from Christus Victor.
Pastor Sharon Schulze of South Durham Connections (a new mission development that began in November 2019) has also been involved with gathering and sharing resources since this crisis began. A signature ministry of South Durham Connections is the Parktown Food Hub which, because of systems that were already in place, is the primary agency working with the Food Bank of Central and Eastern North Carolina to distribute food and supplies. They were able to quickly provide emergency relief boxes (like those delivered after hurricanes) to the displaced McDougald Terrace residents.
Pastor Sharon shares "One of elderly displaced residents had stomach troubles and the convenience and fast foods available to hotel residents were causing her to have pain that led to a trip to urgent care. Because we were able to provide nutritious food—soup, Ensure, and other nutrient-dense foods—she started feeling better and, thanks to her history of working in food pantries, was able to help us provide for the general needs of families in her hotel. She has a small companion animal and we were able to provide food for her dog. Her health needs were such that she was the first person in her hotel to be placed in another apartment (at a different complex) but the relationship built will continue well past this particular crisis."
Pastor Sharon added, "In addition to responding to current needs, we are also laying groundwork for working with the residents when they do move back to their homes, certainly in letting them know they can come to the Parktown Food Hub for food, but potentially in other ways as well. South Durham Connections' mission of building community among diverse populations has been a perfect fit for the needs of the McDougald Terrace situation and because we are a developing ministry we have the flexibility to be nimble, shift focus, and respond quickly. We are living fearlessly and celebrating God's abundance."
Mission Support dollars from the NC Synod enables mission developers like Pastor Sharon Schulze to serve communities through new missions like South Durham Connections and the Parktown Food Hub. In addition, the synod's Domestic Disaster Fund has sent $1,000 for laundry in the midst of the crisis in Durham.
When asked about partnership, Pastor Sharon Schulze said, "I can't do my job without the wide support of the synod. Thank you for making this ministry on the ground possible."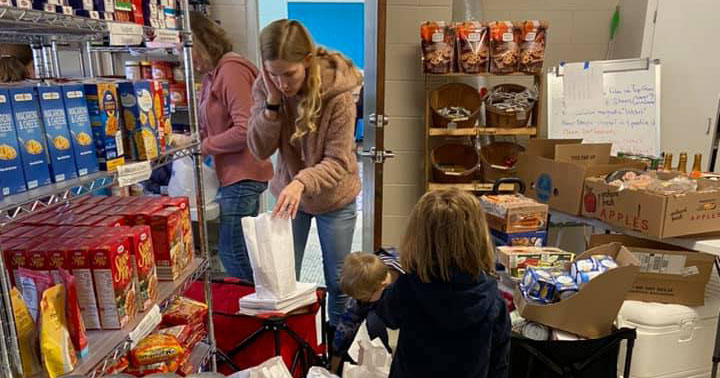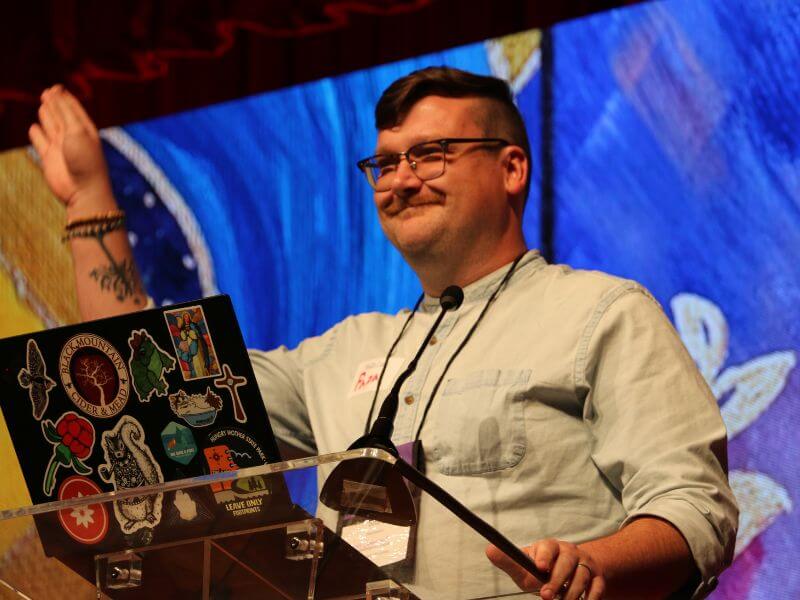 June 5, 2023 | Assembly 2023, Congregation Stories
Christ-Centered and Relationship core values stories featured feeding ministries.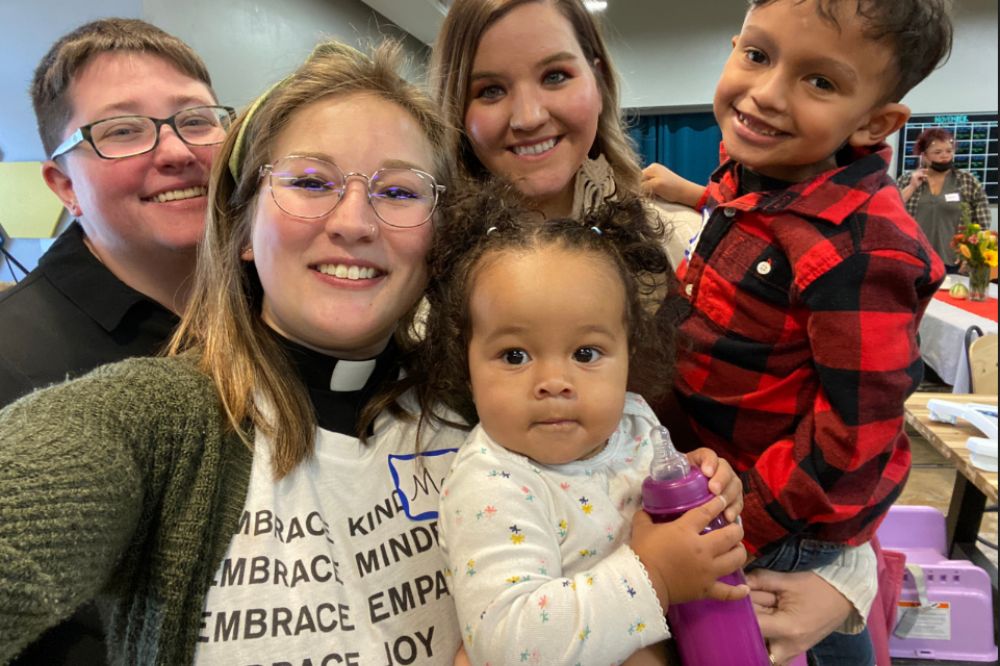 February 20, 2023 | Congregation Stories, News
"The Spirit is moving and we are confident that God has even greater plans for us in 2023."