Take the next step
In a quiet coffee shop in Charlotte a group of women gather regularly to play what they refer to as "retirement bridge"; basically bridge for retired people. In between hands, during deals, and at break time, their conversations tend to revolve around books being read by their book clubs, upcoming lectures or concerts, and local opportunities for service. At the end of March, their conversations led Deb Park and Diane Wassum to sign up and attend "Lutherans at the Legislature," the first Legislative Advocacy Day hosted by the NC Synod. Both Deb and Diane are members of Advent, Charlotte, where they had participated in a small group study on racial justice, in conversations about the ELCA social statements, and in a book study of "The Third Reconstruction" (by the Rev. Dr. William J. Barber II). In addition, they both volunteer when Advent hosts "Room In The Inn," a program that provides shelter and food for homeless people during the winter months.
Although Deb and Diane agreed that volunteering locally and studying the issues are great ways to be involved; Deb added, "we need to take the next step while we are able to do so." So on March 26, 2019, they headed to Raleigh to gather with 45 others for the day. The day consisted of a morning of education about affordable housing issues in NC and an afternoon of visiting elected officials and legislative staffers. (You can read more about the day here; scroll down to "North Carolina.")
Jenny Simmons and Ryan Carter were also in Raleigh that day. They both serve on the NC Synod's Social Justice and Advocacy Ministries team that planned the event. Jenny is from St. Mark's, Asheville, and is the Grants Management Director for Homeward Bound of Western North Carolina. Ryan is from Christ-Providence, Charlotte, and is the Advocacy and Communications Outcomes Associate at Habitat Charlotte.
Jenny shared, "At Homeward Bound, we are ending homelessness with housing, but we need more affordable housing to get the job done. I am interested in justice and advocacy because I believe those who are elected to public service need to hear from their constituents. As Lutherans, we are part of our communities and therefore need to speak up on issues that matter. Ending homelessness and addressing the lack of affordable housing in NC matters to me."
Immediately following the event, Ryan said, "I spend a lot of time in Raleigh. Today was a deeply powerful and memorable day. Spending the day with fellow Lutherans from across the state, urging the NC General Assembly to address the states' mounting housing crisis set a unique precedent for the future of the housing discussion. Thanks to the legislators who made time to meet this remarkable group! Big things are in the making for sure."
Deb was excited to share that her husband Dave had accompanied her on the trip to Raleigh. Although he normally steers clear of anything political, because this event was sponsored by the church he was willing to participate–they were both excited and anxious about the possibilities. Prior to the event, they were nervous about meeting the legislators; however, after reflecting on the event, that was the most rewarding part of the day. "We learned how the legislators' personal interests factor into their political decisions. We saw the good, the bad, and the ugly. We met with legislators who are landlords and aren't concerned about affordable housing."
Diane was excited to learn that the NC Synod's Social Justice and Advocacy Ministries team is available to help congregations understand and build bridges with their local communities. She and others from Advent, Charlotte, are already working with the team to plan an event to help with community understanding before they host "Room In The Inn" again next winter.
For Jenny, "the best part of the day was reconnecting with friends from across the state as well as meeting new folks who share concern for 'the least of these' who do not have a safe place to call home. I was re-energized to know that I am not alone, there are others across NC who are concerned too."
Want to know more about Social Justice and Advocacy Ministries in the NC Synod? Follow us on Facebook or contact Deacon GeoRene Jones, Synod Coordinator of Social Justice and Advocacy Ministries. Through the generosity of Mission Support, GeoRene and her team of volunteers are available to help folks across the synod take the next step!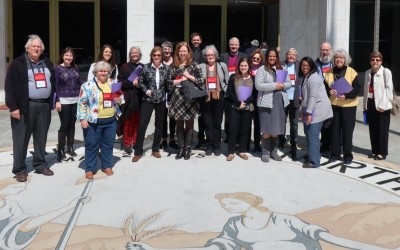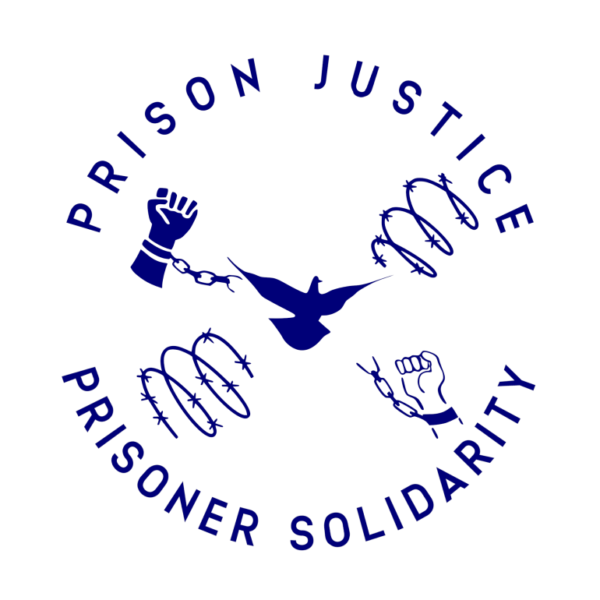 August 17, 2020 | Congregation Stories, Mission Support Stories