"Parenting during the pandemic has been super difficult," says Pastor Emily Kuhn Hartner of Holy Trinity, Charlotte. "My work suffered; my parenting suffered. My son Oliver asks me almost every night when the coronavirus is going to end, and I simply don't have an answer."
Pastor Lauren Carlson of Calvary, Morganton can relate. "The most challenging part about being a parent during the pandemic is trying to making sure our kids are ok when the whole world is clearly not," she says. "I have taken family leave from the church so that I can be not just mom, but also assistant teacher and playmate."
The experiences of these pastors and parents are not unique. Since the pandemic began, NC Synod staff has recognized the particular challenges for all rostered ministers who are also parents of young children. "Some of it is seeing it in real life in my house, and some of it is what we're hearing when we call our rostered ministers," says Pastor Danielle DeNise, Director for Evangelical Mission. "One of our synod's core values is relationship. So the question we've been asking is, 'How do we stay in relationship with these rostered ministers?'"
For pastors and deacons who are also parents, staying in relationship means supporting them in both vocations. That's why since March, synod staff has made special efforts to support and encourage these families, including regular Zoom check-ins for parents, subscriptions to online learning sites for kids, and a special Holy Week Zoom service for families to experience together.
In December, rostered ministers with young children received a surprise package in the mail: a "Christmas Campout" box filled with treats and goodies like candy, snuggly socks, and elf hats. The boxes also included activities and prompts for holiday-themed family time, encouraging parents and kids to plan a "campout" night at home together.
"The campout box was such a nice treat!" says Pastor Emily. "It was fun to see Oliver open the box and get excited over it, especially the 's'mores-in-a-jar,' which he calls my jar of candy. I cannot thank the synod enough for its support. They've helped us feel a little less alone."
Pastor Micah Kearney of Holy Comforter, Belmont agrees. "It has meant a lot knowing there are folks who understand the unique situation of caring for a congregation and caring for our families at the same time," he says. "It is hard to see all of the things our boys are missing, whether they recognize it or not. So the campout box was a wonderful surprise, especially for my family who loves any reason to celebrate something. Our boys promptly pulled on fuzzy socks, donned their elf hats, and slid around the floor like they were ice-skating."
Pastor Sam Mailleue of Mt. Olive, Mt. Pleasant says, "One of the hardest things has been to keep things fresh. After nine months of generally staying at home, how do you make things new and exciting for kids while also not driving yourself insane in the process? The notion that the synod would love its families enough to send us reinforcements has helped us parents weather these dark times of isolation and unknowing."
Pastor Micah adds, "That the box included prompts that encourage time together was a great reminder to spend intentional time together even in these hectic times."
Pastor Danielle says that was the idea. "Christmas in church is busy, so we wanted to do something for families that isn't busy," she says. "We wanted to encourage sitting with your family next to the Christmas tree. We wanted folks to not forget the pandemic, but to lean into a silver lining of the pandemic which is quality time with family. And we really wanted people to laugh."
Judging by the photos shared on social media with the hashtag #NCSynodKidsChristmasCampout, the synod elves accomplished their mission!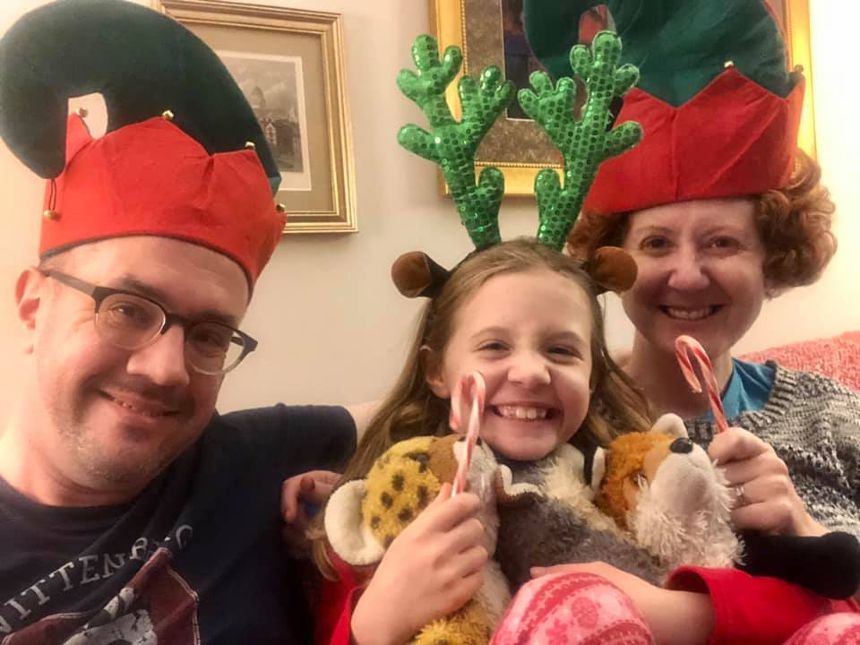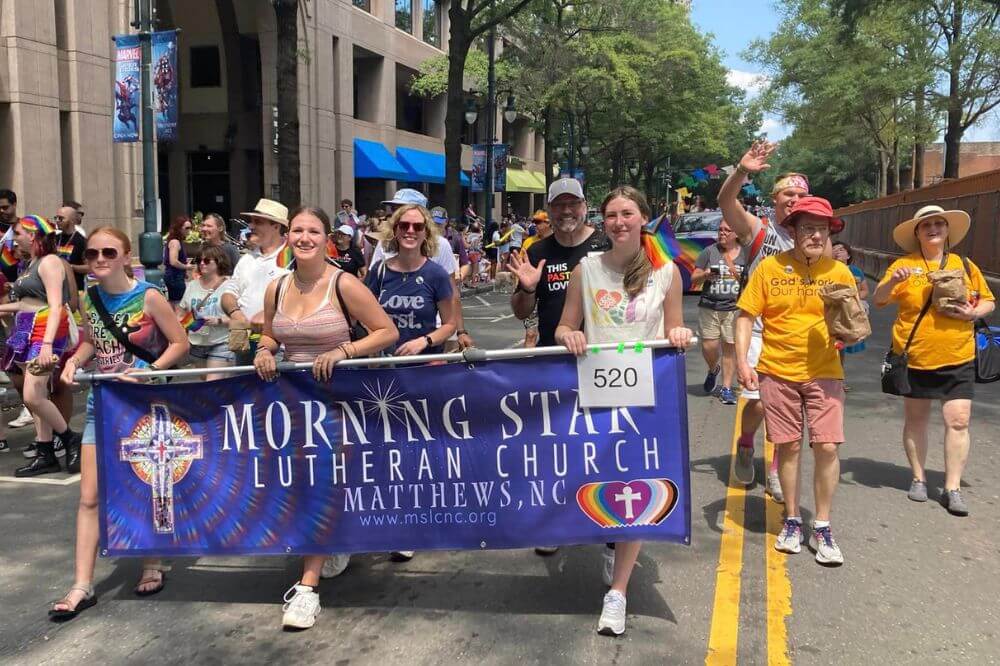 It was so humbling to get to love on these folks who have been hurt by the church.