On June 2-4, 2022 the NC Synod converged on the campus of Lenoir-Rhyne University (LRU) for our first-ever Synod Gathering, and it was just what we needed.
I traveled to the Gathering in Hickory from Greensboro on Friday, along with five other members of our congregation, Prince of Peace. It was hard to believe that a full three years had passed since our synod was last together in person in the Koury Convention Center in our hometown. And what a three years they have been! From my experience, the lack of physical human connection was felt acutely at the beginning of the pandemic. But in the years since, we have eased into a hybrid world where I have become accustomed to Zoom meetings and webinars filling the place of many in-person events. I had almost forgotten the joy of seeing old friends from across the church as whole people, not just heads on a computer screen.
When we arrived on the campus of LRU, I was quickly reminded. I hadn't made it from the parking lot to the front door of P.E. Monroe Auditorium before I shared multiple reunions, each with big smiles (we were outside, so masks were off) and warm, consenting hugs.
Inside the auditorium, we were blessed to remember the many ways we are part of ministry beyond our congregation. Bishop Tim inspired us with his bold stand on matters of faith and justice. Dr. Jacqueline Bussie captured us with stories of love without limits. We stood in our matching t-shirts and received applause for Prince of Peace's 50th anniversary this year, then we returned the congratulations for other congregations' milestones, some of which surpass ours by 200 years!
After lunch, my group spread out across several different workshops. We learned about stewardship, effective council meetings, work with refugees, and community organizing. When we came back together, each of us excitedly reported how great our learning times had been and how we could put them into action at Prince of Peace. Folks have since requested time at congregation council meetings to share what they learned. We all agreed: it was just what we needed.
Near the end of our day, we gathered for worship at St. Andrew's, where we heard a powerful sermon from the Rev. CeCee Mills, a daughter of Prince of Peace. I glanced down the pew at some of my parishioners who have known CeCee since she was a child and saw the pride on their faces. Here was a person formed in our congregation, now impacting the whole synod with her prophetic voice and leadership. This was another blessing of the Gathering: to remember how ministry in our congregation impacts the whole church.
On the final day of the Gathering, I wasn't physically present, but it was then that I felt most connected to my family in Christ. That was the morning my mom called me at 8 a.m. to say that my dad had suffered a severe heart attack during the night.
My dad was thankfully already out of immediate danger by the time I heard about it, but it was a scary call nonetheless. As I processed the news, no more than 15 minutes passed before I received texts from members of the synod staff. Word had come to Bishop Tim, and folks immediately reached out to check on me. Then, because so many people from across the synod were gathered together in one place, the news traveled fast, and messages of support and prayer began flooding in to my family members and me. Many of them came from people with whom I had just hugged and chatted the day before. On Saturday afternoon, I watched the live stream of the Gathering's closing worship, and I heard my dad's name lifted in prayer along with other names from across the synod. The prayer of one person, one family, one congregation, becoming the prayers of nearly 200 congregations and their members, connected through this part of the body of Christ we call the North Carolina Synod of the ELCA.
When I was at the Synod Gathering on Friday, I didn't know what was coming for my family on Saturday. But it turns out that, more than I could have known, the reconnection, support, and love of that gathered community of Christ was just what we needed.
Editor's note: Thanks to your generous Mission Support giving—as congregations and individuals across the NC Synod—ministries of fellowship, worship, inspiration, and education were made possible through the first-ever Synod Gathering. We look forward to similar gatherings in the years to come. Thank you.
The Rev. Matt Canniff-Kesecker for the NC Synod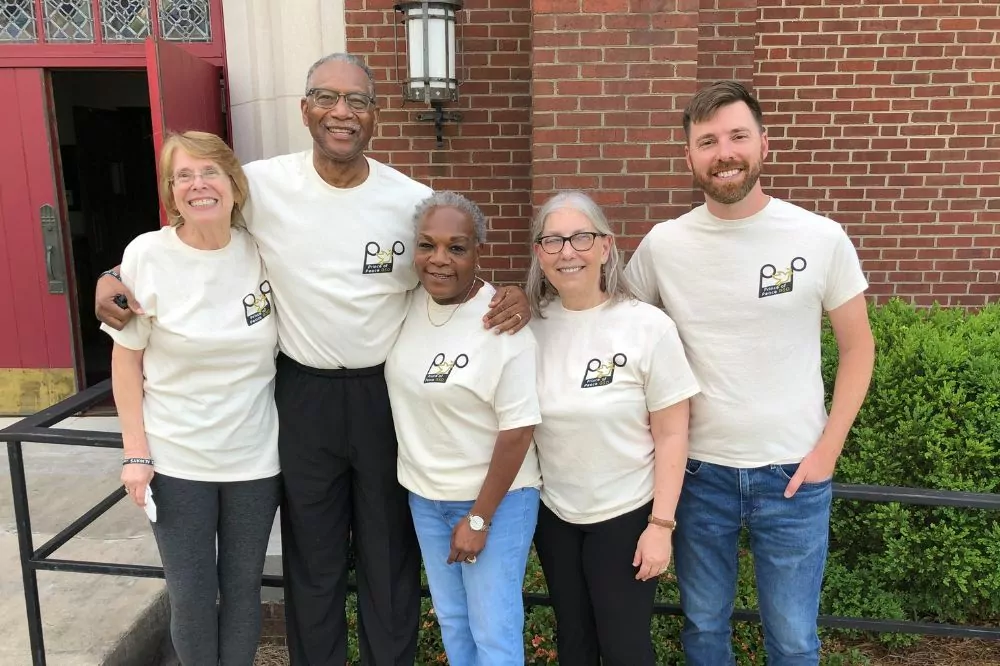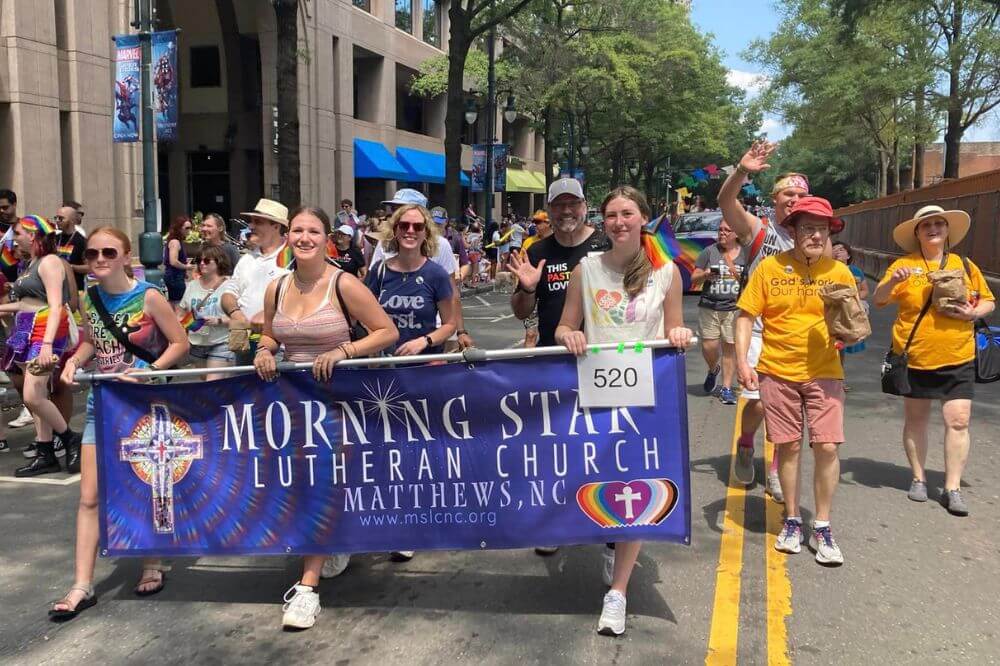 It was so humbling to get to love on these folks who have been hurt by the church.