New call highlights ecumenical partnership
On Sunday, May 6, 2018, the Rev. Kelly Moore was installed as pastor at Holy Cross Lutheran Church in Mocksville. The installation was held at the 9:00 a.m. worship service and was conducted by the Rev. Andrew Miller, Conference Dean of of the NC Synod, ELCA. Also participating were the Rev. David Guthrie, President of the Provincial Elders Conference of the Moravian Church in America; Carole Demmy, Congregation President; and Joseph Valliere, Congregation Vice-President and Chair of the Call Committee. Following the installation a brunch was held to honor Pastor Moore.
Pastor Moore was born in eastern Canada and raised in western Canada. Upon graduating from the University of Lethbridge with a major in Music Education, she moved to Bethlehem, PA, to attend Moravian Theological Seminary to pursue her calling to be an ordained pastor in the Moravian Church. It was there that she met her husband, the Rev. Joe Moore. Pastor Kelly was ordained in July 1998 and consecrated a Presbyter along with Joe in 2004. Together they have served in co-pastorates in Southern New Jersey, Mayodan, NC, Stone Mountain, GA, and most recently at Fries Memorial Moravian Church, NC. Pastors Kelly and Joe have a 12-year-old son, Zachary, and a dog, Amos.
Pastor Moore has always enjoyed being a pastor and serving the Moravian Church. She is also blessed to be the Chair of the Lutheran (ELCA) Moravian Church Coordinating Committee that helps foster our continued relationship and our Full Communion. She says, "The most important aspect of our Full Communion Agreement is the recommitment to be in ministry and mission with each other, to be creative about the way we do ministry, and doing things we couldn't do on our own. This committee seeks to keep our agreement in front of us and to encourage communities where both denominations reside to pool resources and strengthen ministry, such as but not limited to Lenten programs and VBS and mission opportunities such as food or clothing pantries, or hot meals on a cold night." In addition she is also one of the conveners of the Moravian Church's Mental Health Round Table, a group that seeks ways to educate others on mental health and help end the stigma against it.
One of the most significant aspects of the Lutheran Moravian agreement is the ability to preside and officiate at pastoral functions within either denomination, according to Pastor Moore. She has been blessed with the opportunity to serve under call in a Lutheran congregation. The Reverend David Guthrie expresses that the Provincial Elders' Conference of the Moravian Church in America, Southern Province, is "happy that Kelly Moore is able to serve at Holy Cross, Mocksville, and to extend this sharing of pastoral leadership between our churches."
Pastor Guthrie also says, "Moravians and Lutherans both like putting faith into action. We have done this together in many ways in the 20 years of our full communion partnership." He mentions that the Rev. Rachel Connelly for many years served both Water of Life Lutheran and Covenant Moravian Churches in Wilmington.
The Rev. Dr. Tim Smith, Bishop of the NC Synod, says, "In an ever-changing church and culture landscape, our ecumenical partners are more important now than ever in terms of opportunities to work together to provide ministry to our congregations. We're grateful to the Southern Province of the Moravian Church for giving Pastor Kelly Moore the opportunity to serve Holy Cross in Mocksville."
The congregation at Holy Cross Lutheran in Mocksville is honored to be part of this ecumenical opportunity!
Submitted by Carole Demmy.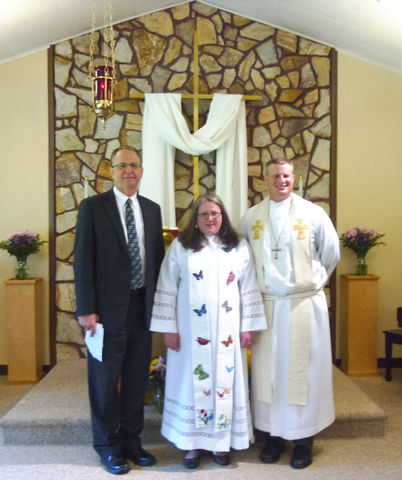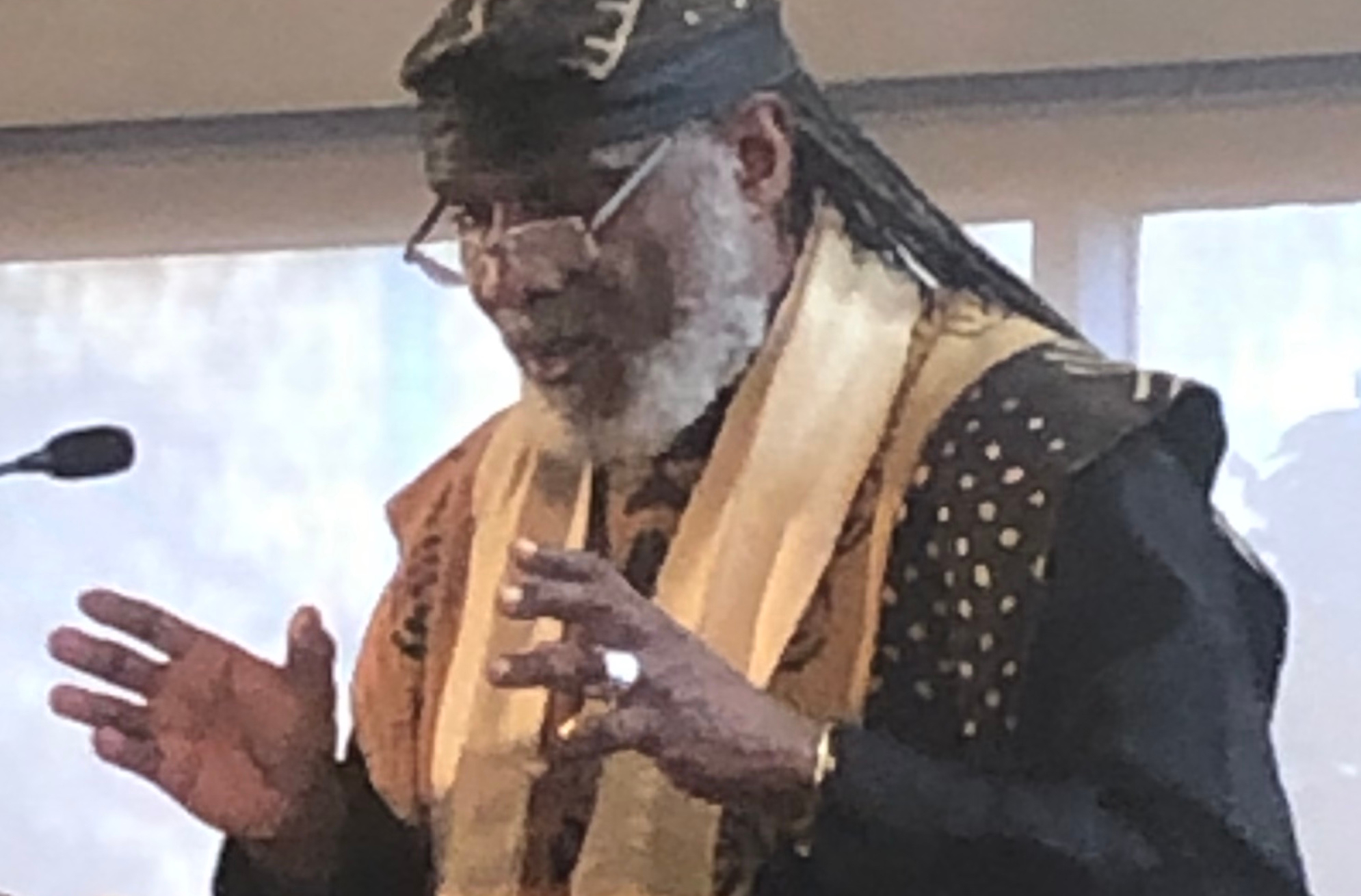 January 20, 2020 | Congregation Stories, Ecumenical Work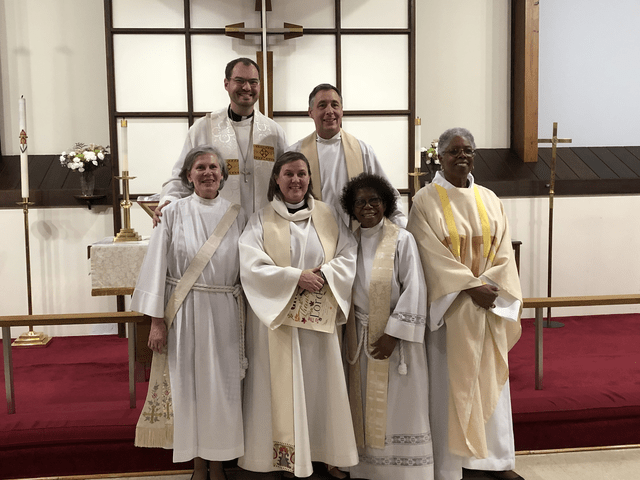 December 2, 2019 | Congregation Stories, Ecumenical Work