"God's calling me to something more"
Brad Alexander has spent the last thirteen years working as a purchasing agent for a company that installs windows, exterior doors, mirrors, and bath accessories for new construction homes. On most Sunday mornings, you can find Brad at Redeemer, Gastonia, where he's the congregation council president, an adult Sunday school teacher, and more. (Just don't look for him in the choir; he's not a singer.) Victor Parrish is a retired barber and hair stylist; he's also a lifelong church musician. Victor has been the pianist at The Arbor, Lexington, for about 16 years and helps lead all the worship services. Last September, Brad and Victor, along with twelve others with equally unique stories, became part of the first cohort of the Lay Preaching Certification Program in the NC Synod.
Brad shared, "For about 20 years, I have supply preached when asked by the pastors at Redeemer, but just over ten years ago, I felt that God was calling me to something more, some type of more formal ministry, maybe ordained ministry. After prayer and conversations with then Bishop Bolick and assistant to the bishop, Pastor Beth Kearney, I discerned that ordained ministry was not for me. When I saw the announcement about the Lay Preaching Certification Program in the synod's e-newsletter last year, it was an answer to prayer. I called my pastor, Jeff Lindsay, so we could meet the next evening and get my name submitted."
Victor had a similar reason for joining the cohort. He shared, "During my time at The Arbor, we've had several pastors, but we've also had many Sundays when there was no supply pastor available and the congregation looked to me to solve this issue. We have had many hymn sings, but I wanted to be well-trained in leading worship and capable of preaching so that we are not without someone in the pulpit on Sundays. When I heard about this program, I immediately signed up."
Victor continued, "Going through the Lay Preaching training has been a great experience. The entire group became a new family. Reading the Scriptures has always been a bit challenging, but every reading gives new insights and being coached in extracting appropriate ideas from the text has made a huge difference in my personal study of the Word. Our trainers helped instill confidence in our presentation of a sermon as well as building our confidence in constructing a sermon. Sharing God's Word, work, and love is a true joy. I'm well aware that my congregation loves me and forgives my mistakes with great generosity and that preaching in a different church will be very new experience."
The first Lay Preaching Certification Program Cohort participated in three intensive retreats that focused on reading and interpreting scripture, crafting and delivering sermons, and worship leadership. Under the mentorship and direction of the Rev. Danielle DeNise, the Rev. Sara Ilderton, and the Rev. Mark Fitzsimmons, they also met frequently as small groups to continue their formation.
Your mission support shared with the synod and with the churchwide expression made this Holy Innovation possible. Staff resources and nearly $8,000 mission support dollars were re-invested in the NC Synod to train our first group of lay preachers. This is truly our being church together—making an impact on their individual faith lives and the congregations in which they have been formed and will be serving.
Brad shared, "The people who encouraged me most were my Redeemer family. Through the training, I have gained a better understanding of what it takes for a pastor to proclaim God's Word week after week. I believe I have strengthened my appreciation of God's Word and what God has done for each of us—and I learned that I need to pray and listen for what God wants me to share with a congregation; it is God's message and not mine. For years, my prayer had been for something like the Lay Preaching Certification. God answered my prayer and I will continue to pray as the Psalmist did: Let the words of my mouth and the mediation of my heart be acceptable to You, O Lord, my rock and redeemer.''
On May 30, the first cohort of Certified Lay Preachers in the NC Synod was commissioned by Bishop Tim Smith to serve congregations within the synod. Since beginning Lay Preaching Certification, Victor has preached five Sundays at The Arbor and each sermon renews his desire to preach again. Brad has supplied at Redeemer when his pastor was on vacation and at another local congregation when their pastor was away; he's also scheduled to be with another congregation several Sundays in August. Maybe you'll get to hear Brad, Victor, or one of the other recently commissioned Certified Lay Preachers share the Gospel from the pulpit one Sunday.
Lay preachers commissioned include: Brad Alexander (Redeemer, Gastonia), Chris Bass (Mt. Olive, Hickory), Vicki Carlson (St. Peter's, Southport), Mary Costner (Acension, Shelby), Karyn Dalton (Mt. Hermon, Concord), Heidi Gibson (Trinity, Sanford), Debbie Martin (St. John's, Salisbury), Victor Parrish (The Arbor, Lexington), Deacon Katie Rivers (St. Mark's, Asheville), Daniel Robinson (Lebanon, Cleveland), Kathe Schwab (Christ the King, Cary), Nathan Sliwa (Christ the King, Cary), Celeste Thick (Mt. Pisgah, Hickory), and Ned Thigpen (Macedonia, Burlington).
If you or someone you know is interested in joining a future cohort or learning more about the program in NC, visit the synod's Lay Preaching webpage. Debbie Martin described the impact of her participation  in the cohort as part of the synod's recent #50daysSharingFaith video series. Also, read the 2019 Assembly News story about the May 30 Lay Preaching Cohort commissioning.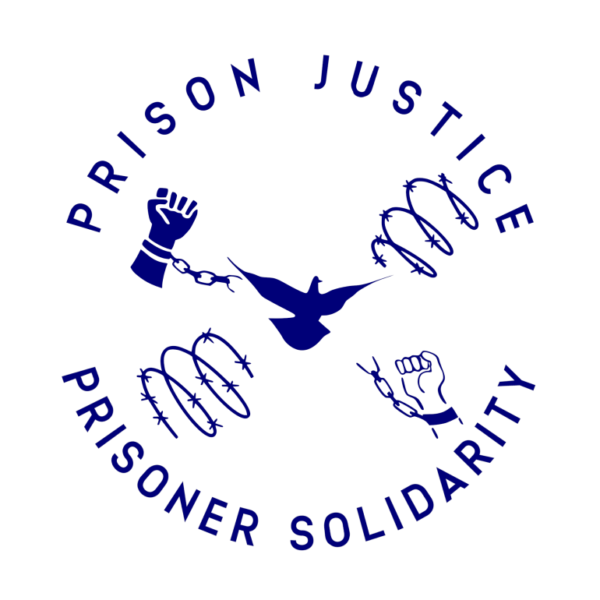 August 17, 2020 | Congregation Stories, Mission Support Stories