Congregations join forces for ecumenical pack-a-thon
Four congregations joined forces for an ecumenical "God's work. Our hands" pack-a-thon: Friedens Lutheran Church, Gibsonville; Low's Lutheran Church, Liberty; Gibsonville United Methodist Church, Gibsonville; and Mt. Pleasant United Methodist Church, Greensboro. The four churches raised enough money and volunteers to buy, pack, and send 20,160 meals to the needy around the world through Feed the Hunger. The 129 packers celebrated the end of their time of service together with a hot dog supper.
Story shared by Pastor Bill Zima.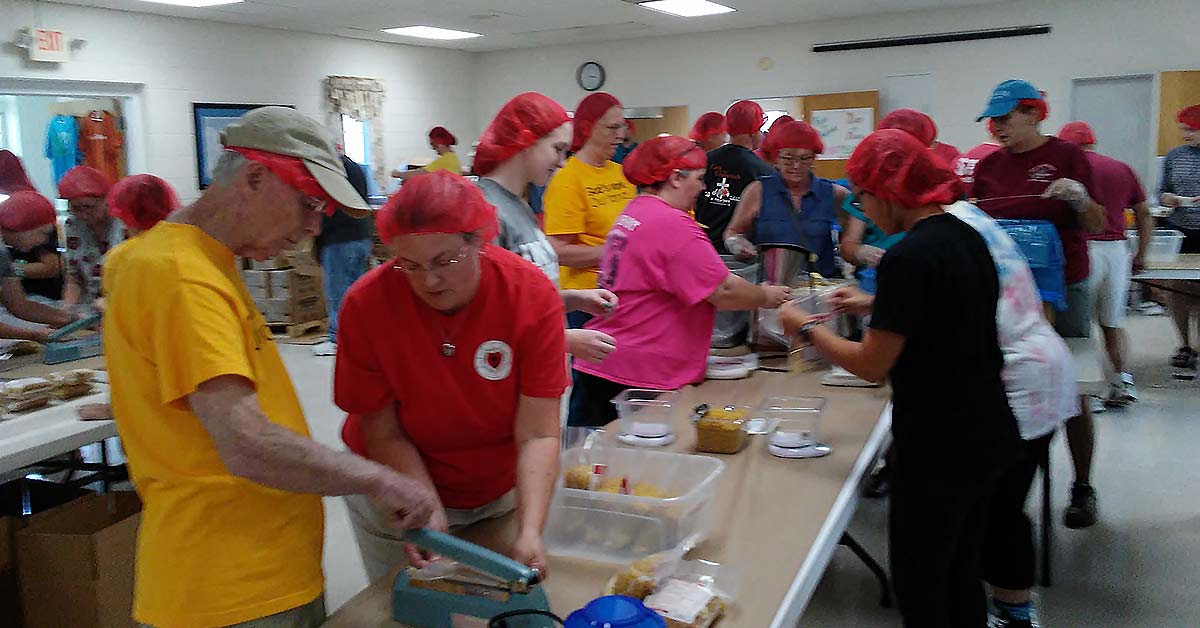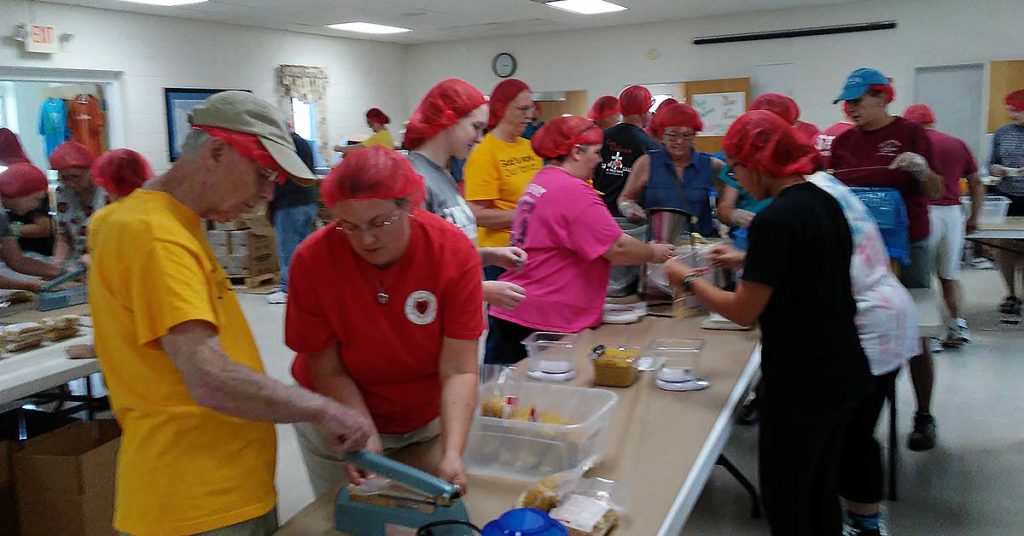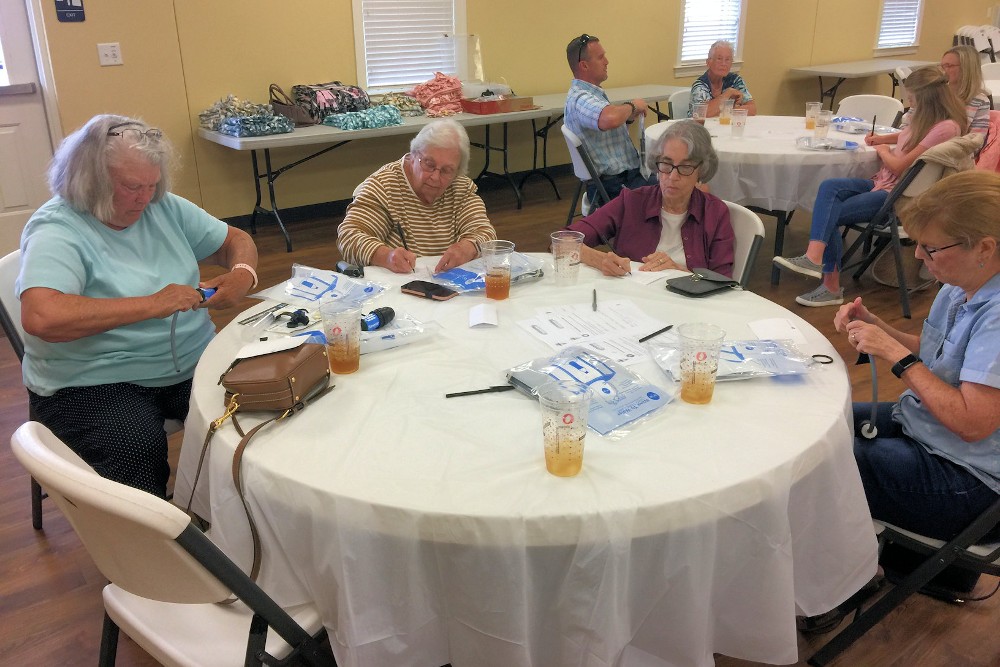 October 3, 2022 | Congregation Stories, God's Work Our Hands
The main activity was discussion and learning about the need for clean water and the challenges that poses for so many in the U.S. and throughout the world.