Advent, Charlotte, hosts Potato Drop
On Saturday, September 7, Advent Lutheran Church in Charlotte hosted a Potato Drop event for "God's work. Our hands." Through the Society of St. Andrew, the delivery of 40,000 pounds of potatoes from a North Carolina farm was set up. In the month preceding the event, various food pantries and hunger missions across Mecklenburg and Cabarrus Counties were contacted to secure interest in obtaining orders of 10-lb bags. Twenty-three agencies and churches gave a resounding yes. Among them were organizations such as the Salvation Army, Second Harvest, and Loaves and Fishes, plus faith communities which included Jewish, Catholic, Presbyterian, Methodist, and Baptist.
All ages of Advent members made the bags themselves from massive rolls of mesh, measuring and cutting, and tying a simple knot for the bottom. On the day before the event, a massive truck was met by several robust members plus one special guy who brought his personal forklift to unload the 18 pallet-bins by the churchyard. Around 100 volunteers—mostly Advent members but also a few from the community—gathered under canopy tents on Saturday to stuff the bags with potatoes. Wow, did workers cheer when they finally reached the bottom of the huge pallet-bins! Children washed off good potatoes which had become sticky due to lying next to a small portion of rotten ones. One community visitor took partially bad potatoes and sliced them so that a member could fry a little snack—French fries, of course—for the sweaty volunteer workers.
Advent wanted its "God's work. Our hands." Day to not only help fight hunger—a steadfast mission at this church—but also to help unify former early service/late service members, as the congregation has recently moved to one Sunday service. Camaraderie soared and a large swath of the community benefited from this near-perfect event!
Story shared by Debra Efird.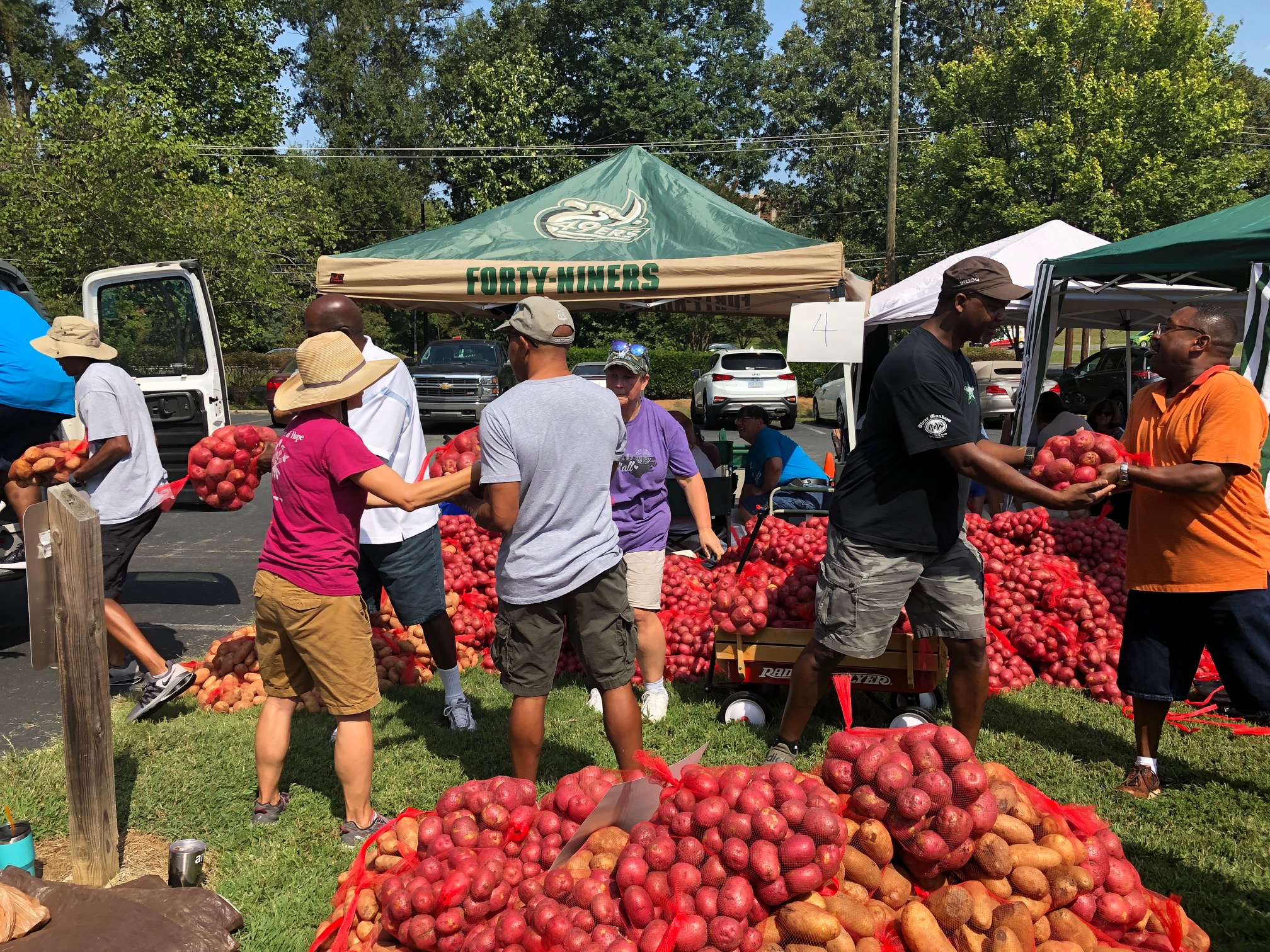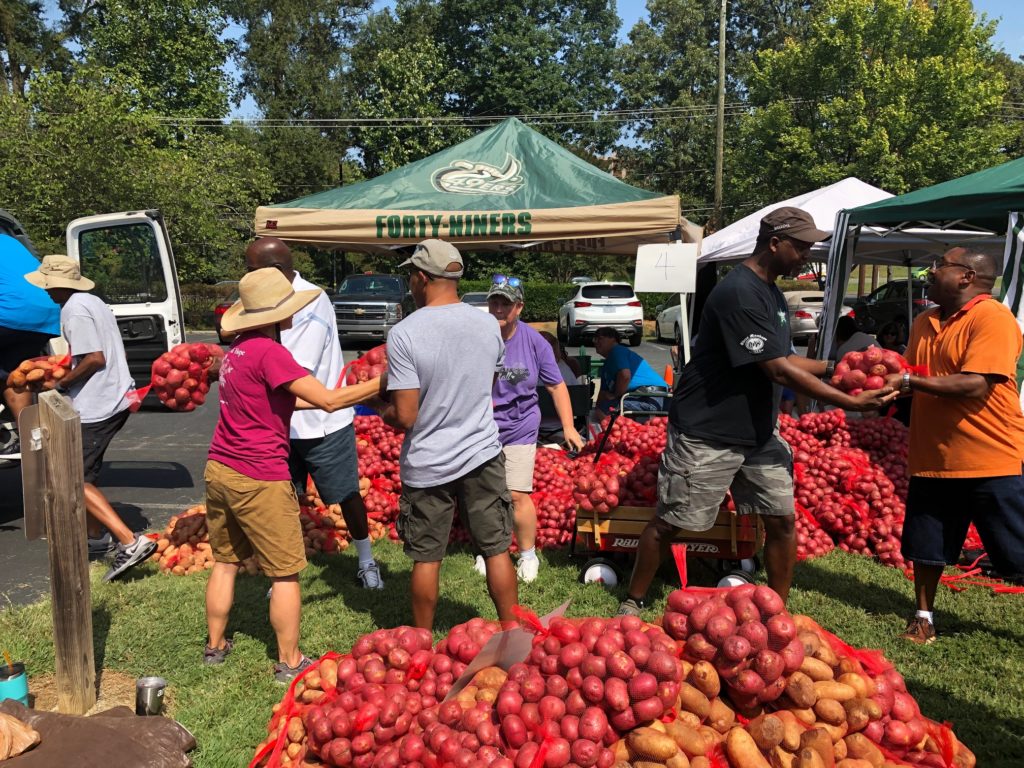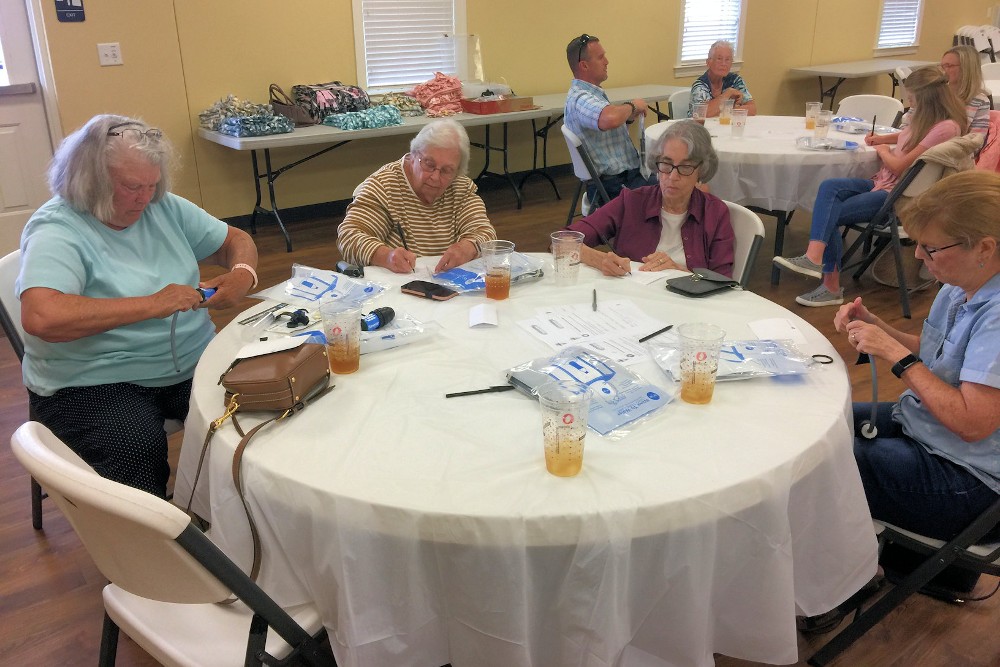 October 3, 2022 | Congregation Stories, God's Work Our Hands
The main activity was discussion and learning about the need for clean water and the challenges that poses for so many in the U.S. and throughout the world.