Vital congregations radiate a certain kind of vibrancy, a friendly welcoming manner, and God's tangible presence. Members have a sense of purpose, they support one another by nurturing each other's faith, and they identify their spiritual gifts to be used in the congregation and the world.
The synod's Congregational Vitality Team members are committed to helping congregations by offering various resources. Explore them on this page.
Renewal Process
A member of the team will work with your congregation to assess readiness for renewal and will walk alongside your congregation while renewal is taking place.

Getting the Process Started

Download 299.49 KB
Bold Like Jesus conference
This annual event is for all congregations for inspiration and learning about being bold disciples for Jesus.
Coaching
Coaching is partnering with a person or team to help them discover what God wants them to do and then succeed in doing it. The coach does not tell the person or team what to do, but helps them discover it for themselves. For information about becoming a coach or receiving coaching, contact Pastor Charlie Zimmerman.
Forward Together Companion Process
Since the synod's Forward Together: In Christ. In Community. initiative began in 2014, more than 64 congregations have participated in this excellent opportunity for renewal as they experienced the three great listenings—to God, ourselves and our neighbors—discovering their mission, vision, values and goals. The synod's Congregational Vitality Team has adopted this as our key renewal process. Trained companions walk alongside congregations to answer the critical questions: "Who is God calling us to be and what is God calling us to do?"
Congregational Best Practices
See a list of ministries happening in vital congregations. Might one of these be right for your congregation?
Congregational Vitality Survey
The Congregational Vitality Survey helps congregations understand what vitality means, how vital the ELCA is now, how vitality can be cultivated, and how the ELCA can foster cultivation. Congregations may sign up for an online survey and view their own vitality profile.
"Envisioning God's Mission in Your Community" workshops
These workshops are scheduled periodically for clusters of smaller congregation that might be searching for a new sense of hope in a changing community.  Their purpose is to build relationships with other small congregations and to talk about possibilities for future ministries. The theme of the workshops is building a transition from scarcity to ABUNDANCE, from disparity to HOPE, from maintenance to MISSION. Indicate your interest with an email.
Transformational Ministry
In the coming year the Congregational Vitality Team will be incorporating some additional resources provided by the ELCA to assist congregations as they explore renewal. Key principles of these new resources are: embracing our baptismal convenant, gathering as the church of Christ, and living out our faith in the community.
Vital congregations connect with God, each other, and the world!
Why Use a Coach: Vitality is Difficult Work!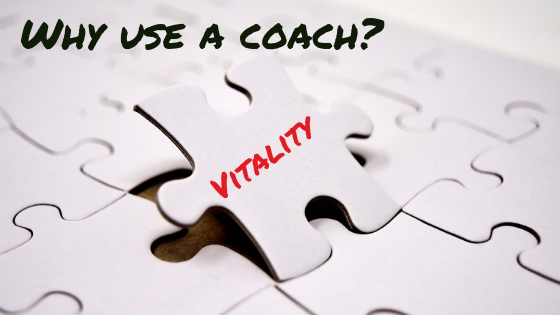 Changing course in ministry takes time and intention. When a new pastor is called, everyone needs to adjust to the new phase in the church's life, and this is never easy. Perhaps you're called as a new pastor in your ministry setting, and you need someone to walk with you. Maybe you're not officially called as a redeveloper, but you look at your list of ministry tasks and you see that's a lot of what you're spending your time on: injecting vitality into ministry.
Pr. Jonathan Schnibben sees a coach as essential to keeping his call to inject vitality in perspective. He writes, "My coach came along side me as I've tried to lead this change. He listens to me, challenges me, and supports me. I would feel far more isolated without his support and can say we are stronger now as we journey this road with his willingness to journey with us."
Are you leading change alone? You don't have to! Find out if a coach can help support you in your call. Learn more at NC Synod Coaching!
Author
Tim Brown is the senior pastor at Good Shepherd, Raleigh, and a member of the NC Synod Coaching Taskforce. Pastor Tim has been a pastor and a writer for almost 10 years. You can find more of his written work and experience as a coach at write&coach.com.