"What bring you strength for the journey?" Assembly-goers were asked to submit their answers to that question ahead of this year's NC Synod Assembly. After gathering the responses and considering the assembly text of Mark 2 (the story of the paralytic let down through the roof), artist Sister Michelle Walka says, "I offered these responses as a written prayer layer on the canvas. As prayers and paint mixed together, the image of four friends looking down through a hole in the roof became the centering form in a blooming coneflower."
At first glance, the four friends might not be noticeable. However, once spotted, they quickly become the primary focus. Those deep blues combined with gorgeous golds and deep reds invite reflection and renewal.
The painted icon, named "Strength for the Journey," became the visual that centered synod assembly over the three days. The painting had a prominent place on the stage alongside those presiding over business as well as guest speakers. For those joining assembly on Zoom, the icon could be seen as part of the countdown slide during periods of voting. From beginning to end, the icon reinforced the theme and helped to focus the assembly on God's gracious presence and power.
Fans of the icon may purchase prints or note cards directly from the artist. See links in Additional Content to the right.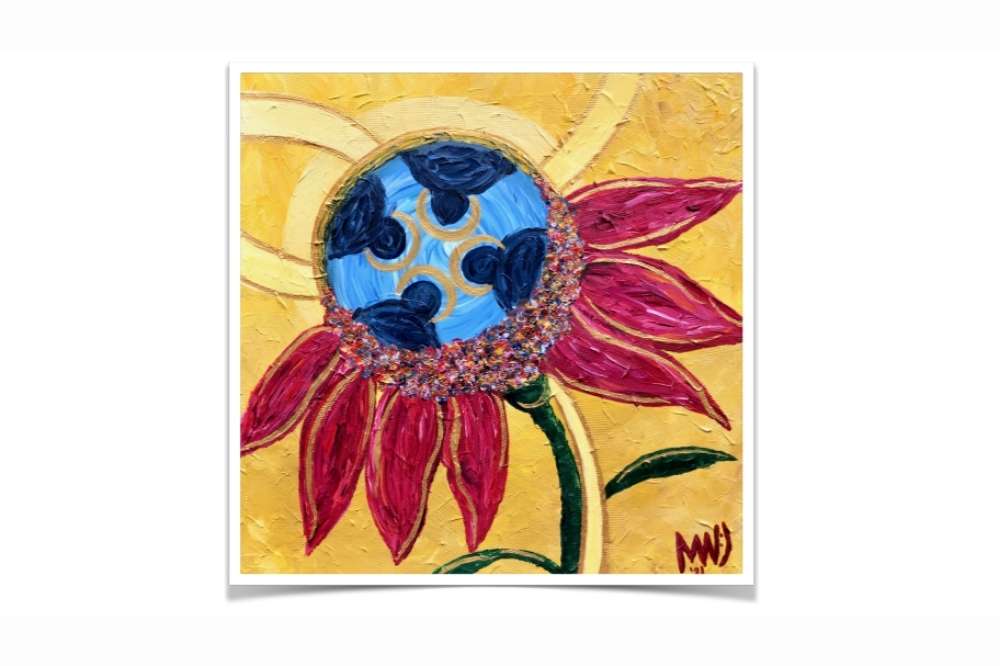 www.BelovedArtandPractice.com
About the Artist & the Creative Process
Strength for the Journey Artist Statement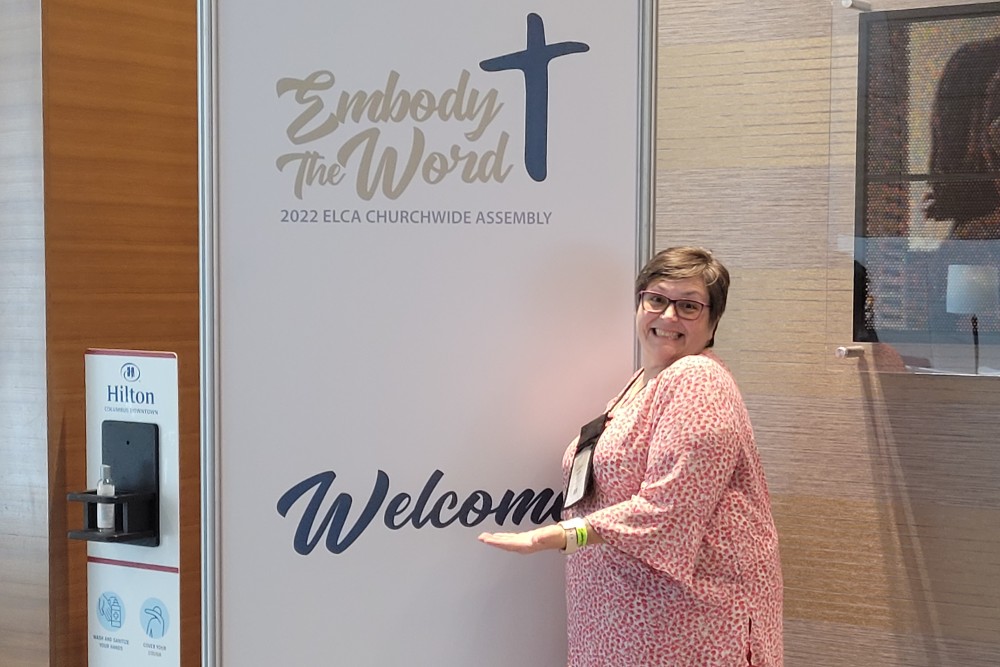 August 9, 2022 | News
Pastor Grace Gravelle offers reflections of the first day of Churchwide Assembly—Monday, August 8, 2022.