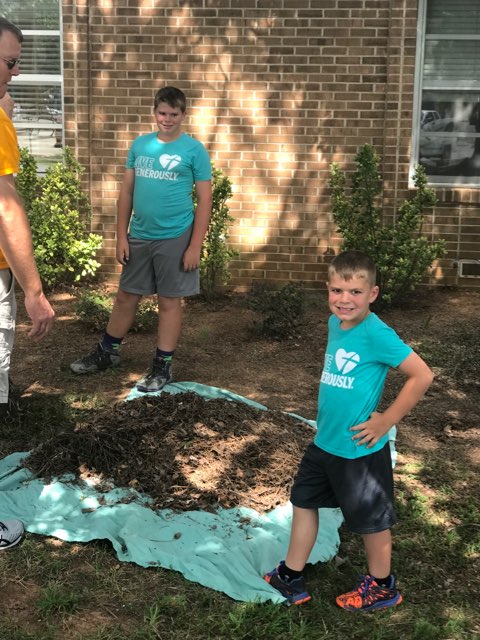 Four congregations serve together
On Sunday afternoon, September 9, members from four Stanly and Cabarrus County congregations (First/Albemarle, St. Martin's/Albemarle, Mt. Zion/Richfield, and St. Stephen's/Gold Hill) gathered at Lutheran Services Carolinas' Trinity Place in Albemarle for "God's work. Our hands." Day. They completed some outdoor chores including planting flowers, trimming roses, and refilling bird feeders. Indoors they worked with residents to tie three fleece blankets and assemble 25 school kits for Lutheran World Relief. Volunteers also joined residents for their Sunday afternoon worship service and we all enjoyed hamburgers and hot dogs cooked on the grill for dinner to end our time together!
Click on a photo to see a larger image.