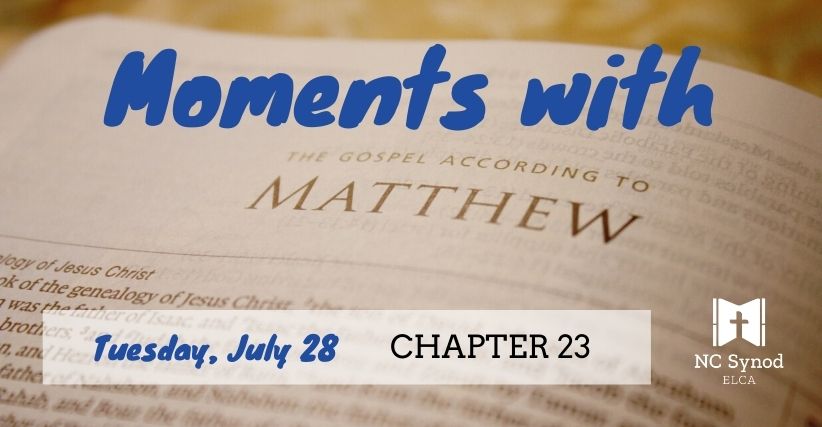 Reading 24
Where Is God in the Woe?—Matthew 23
Jesus used the word more than anyone else in the Bible, woe is used seven times in this chapter. What is Jesus trying to say? I believe Jesus is trying to get us to wake up and take notice of our choices. Calling each of us to stop living without concern for others and stop accepting and justifying bad behavior. Jesus invites us to start self-examining our actions and our motives. He is calling us to live lives filled with justice, mercy, and faith.
Jesus is explaining how we can get caught up in our choices, without thinking about others. We find the normal around us and live and act confidently without noticing our behavior patterns. We stop asking the important question: are my choices life giving to others?
Jesus is encouraging us to look inside ourselves, ask the hard questions. He said, "First clean the inside of the cup, so that the outside also may become clean."
In 2 Corinthians 13:5 Paul writes, "Examine yourselves to see whether you are living in the faith. Test yourselves. Do you not realize that Jesus Christ is in you?—unless, indeed, you fail to meet the test!" Passing the test means I am growing in my awareness that Christ is present in me. I am living in the grace poured out from Jesus.
Matthew 23 is filled with a heavy message. But, if you take the time to read and see what is being said in the verses, you can really feel the love of Jesus coming through the words. "How often have I desired to gather your children together as a hen gathers her brood under her wings, and you were not willing!" God is a God of second chances.
Where is God in the woe? In God's loving insistence that we take care of each other. We think about our lives being life-giving to all those around us. Make choices that are life-giving….I choose kindness.
To Consider:
How can you practice washing the inside of the cup?
What is different about my environment when I know I am gathered under the wings of God? What can I do to dwell under those wings?
Gracious God, we thank you for challenging us to think about the welfare of others. We are grateful for your unfailing love and mercy. Help us to live our lives striving for justice, mercy, and faith in all our actions. Amen.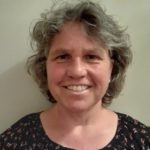 Deb Rosenberg writes: I am a Mom and Grandma, the greatest jobs ever! I have been married for over 30 years to the greatest guy ever. I am blessed beyond words and eager to serve the Lord.