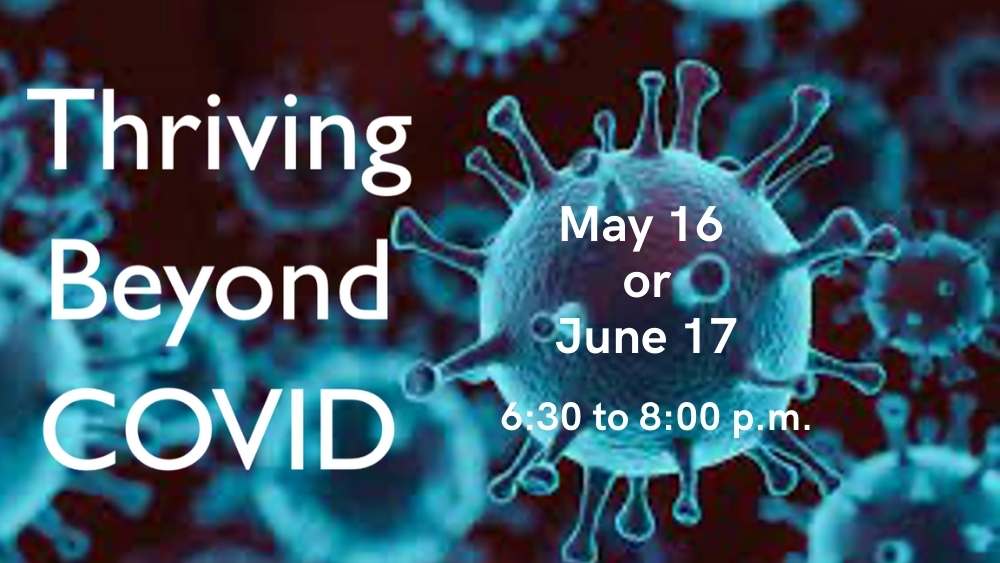 This event will help congregations get in the right frame of mind to successfully navigate their Post-COVID challenges and come out stronger and more vital than before.  During the event, you will be introduced to the basic concepts and tools. Thriving Beyond COVID resources are scripture-based study resources designed to help congregations release the burdens of the pandemic, promote deeper faith in the Spirit's power at work in their midst, and empower their mission going forward.
This resource includes:
4 brief seed-planting videos
3 Bible study journaling experiences
Activities to promote small and large group conversation
All resources are available for free download prior to the event at  www.thrivingbeyondcovid.org. Watch this preview video!
The event and resources were created by Pastor Jeff Linman. Jeff has a passion for awakening Kingdom-impacting dreams in the church. In 33 years as a pastor, he served four congregations, 20 of them as the founding and lead pastor of Spirit of Joy Lutheran Church in Orlando, Florida. He now lives in the North Carolina mountains.
You do not need to pre-register. Use this Zoom link to connect to the event.