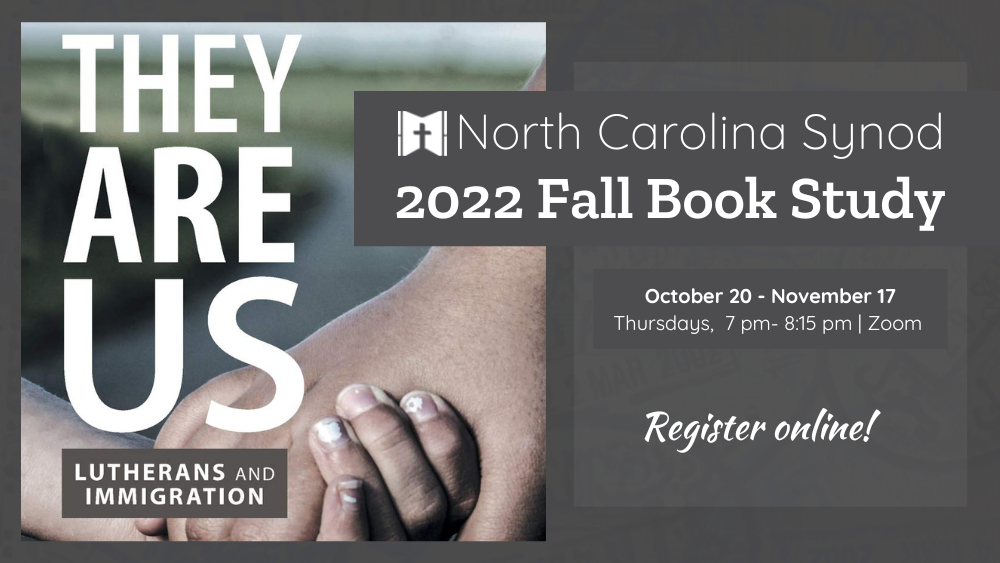 The NC Synod Immigration & Refugee Ministry Team invites all to join this synodwide book study!
They Are Us offers "a thoughtful and timely look at the Christian calling to Welcome the Stranger" and will compliment the work of congregations engaging in the Bishop's Challenge!
Five Zoom sessions are scheduled on Thursdays from 7:00 – 8:15 p.m.:
October 20 = Kick-Off: Introduction & Chapter 1 with author Stephen Bouman
October 27 = Chapters 2 & 3
November 3 = Chapters 4 & 6 with special guest
November 10 = Chapters 5 & 7
November 17 = Chapter 8 + Q&A with author Stephen Bouman
Zoom Webinar Links will be emailed to registered participants.
Order They Are Us from Fortress Press or other sellers.
GIVEAWAY: One free copy of They Are Us will be provided to each congregation that registers! Giveaways will be available for pickup at Fall Convo, Oct. 10-12. Unclaimed books will be mailed directly to the congregation after Fall Convo.
For more information, email Carissa Abraham at cabraham@nclutheran.org.