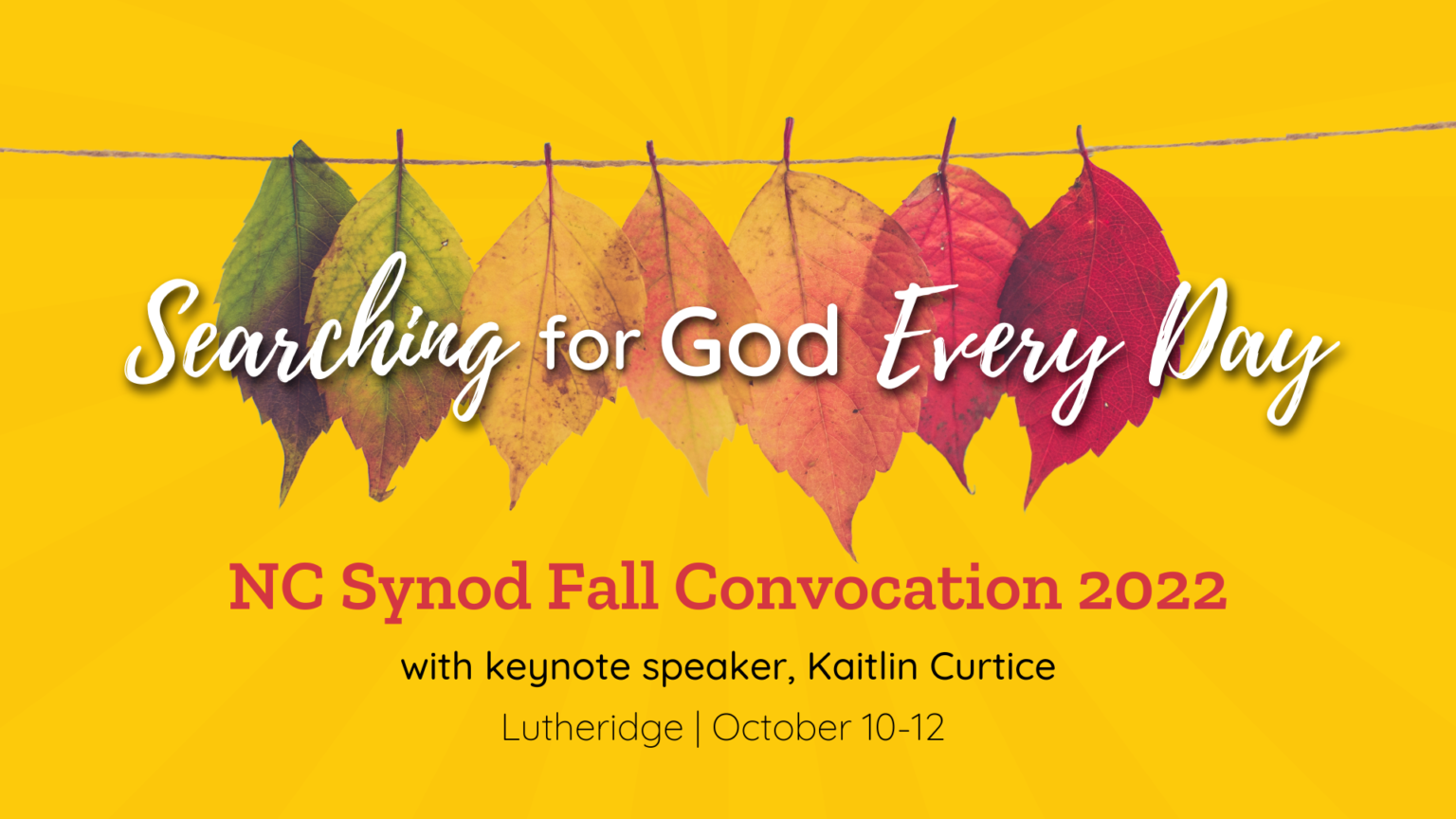 Fall Convocation—the synod's theological conference for rostered ministers and church professionals—will be held Monday through Wednesday, October 10-12, at Lutheridge will be a time of renewing friendships, restoring our souls, and remembering who we are as we find God in everyday things in life. Our keynote speaker will be Kaitlin Curtice, an award-winning author, poet-storyteller, and public speaker. As an enrolled citizen of the Potawatomi nation, Curtice writes on the intersections of spirituality and identity and how that shifts throughout our lives. The event theme, Searching for God Every Day, is based on her book, Glory Happening: Finding the Devine in Every Day Places.
REGISTRATION IS NOW OPEN FOR FALL CONVO! Use this link to register.
The early-bird fee is available through Friday, September 23—$165
Late registration fee—$190. The final day to register is Sunday, October 2.
The registration fee includes lodging, meals, and program cost.
Worship promises to be unique and an opportunity to restore your soul. Myrtle Norman, musician at Lutheran Church of Our Father in Greensboro, will be our musician for this event.
The workshops available offer a variety of ways for renewal and learning:
Keynote Speaker: Kaitlin Curtice will talk more about finding God in ordinary ways.
The Room Where it Happens: Time with our synod staff for the latest updates on the happenings around the synod.
Better Together: Racial Justice Network: Finding ways to bridge the gap that exists in our world.
Hybrid Church: Learn how to be more effective in online ministry.
Working Together to Make a Difference: Learning more about Campus Ministry and how we can help.
God is Alive and Magic is Afoot: Learn about Chris Thile, who is a MacArthur Fellow and Grammy Award-winning mandolinist, singer, and songwriter that connects with spirituality.