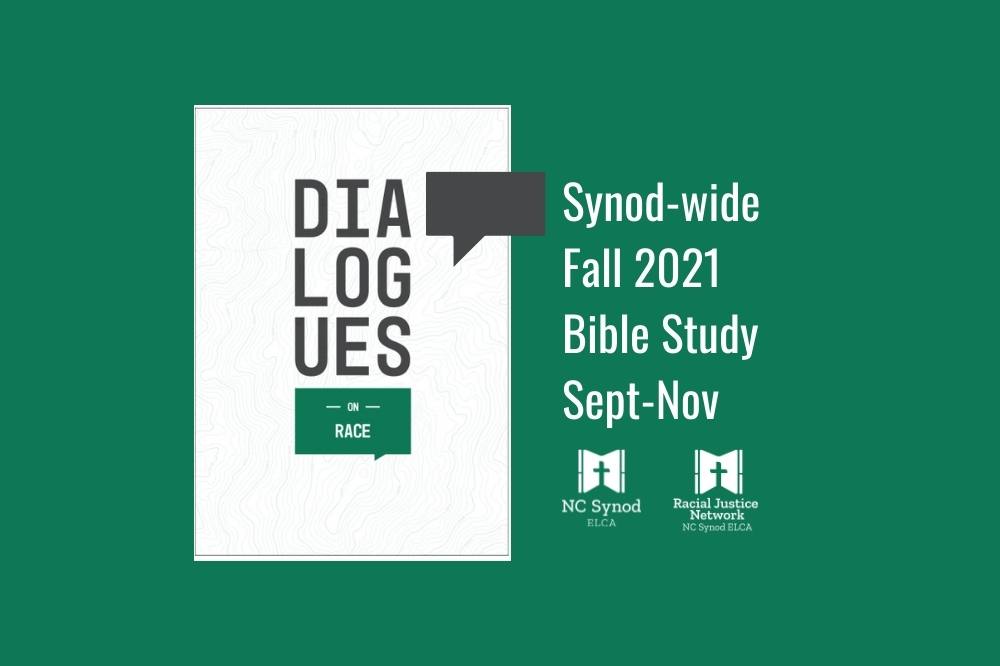 Engage the Bible Task Force is partnering with the Racial Justice Network to sponsor a synod-wide adult faith formation study this fall. Using the curriculum Dialogues On: Race, we'll explore our relationship with race, the Bible, and our theological responses. Each week's dialogue explores the history of racism, personal faith stories, and biblical reflections with an eye toward community building.
The Zoom opportunity for individuals begins on Thursday, September 16, at either noon or 7 p.m. Check out the details and register below.
If your congregation is not able to gather a group for this study, consider joining as an individual via Zoom. If you choose not to subscribe to the RJN for this study, no problem! You may subscribe to the Zoom study and you'll receive an email each week with the Zoom link. The Zoom course begins on Thursday, September 16, and will be offered at noon or 7 p.m. for the following eight weeks. Because this course is designed to build community through dialogue, we recommend you attend at the same time each week. When you participate in this way, there is no fee for the course, only the cost of your student book to participate.
Course Facilitators
The Zoom course facilitator for the noon class will be the Rev. Jasmine Tesdahl, Associate Pastor, Holy Trinity, Hickory.
The Zoom course facilitator for the 7 p.m. class will be the Rev. Richard "Dick" Little, retired, Matthews.
Course Materials
For individuals participating in the Zoom class—either through RJN or not—purchasing a student book is highly encouraged. Each week contains a piece written by a different author on a different topic.
COMPLETE THIS FORM TO JOIN VIA ZOOM.